In 2018, the wearable tech market was worth approximately £23bn and is likely to grow to £54bn by 2023, witnessing a compound annual growth rate (CAGR) of 19%, according to GlobalData forecasts.
Wearable technology has been incorporated into many sectors, the main and most important one being healthcare. Not only can technology be used to improve fitness, there are now multiple uses including diagnosis of rare diseases, tracking medical conditions such as diabetes, and even being used to address  spiralling healthcare costs.
Below are some of the key items impacting the wearable tech in healthcare industry:
Eyewear is getting smarter, all thanks to augmented reality (AR) and virtual reality (VR). Continuous investment from tech giants to develop and utilise AR and VR beyond the known areas of application, coupled with surging demand from enterprises, is propelling the growth of smart glasses.
Smart glasses have been adopted into the healthcare setting with several useful applications including hands-free photo and video documentation, telemedicine, electronic health record retrieval and input, rapid diagnostic test analysis, education, and live broadcasting.
Plenty of other AR headsets have been moving into the enterprise space over the last couple of years, from Microsoft HoloLens 2 to Vuzix' glasses. And the latest Glass Enterprise Edition 2, with key upgraded specs. There are still plenty of developments expected for the year 2020 and the future is bright for this wearable technology.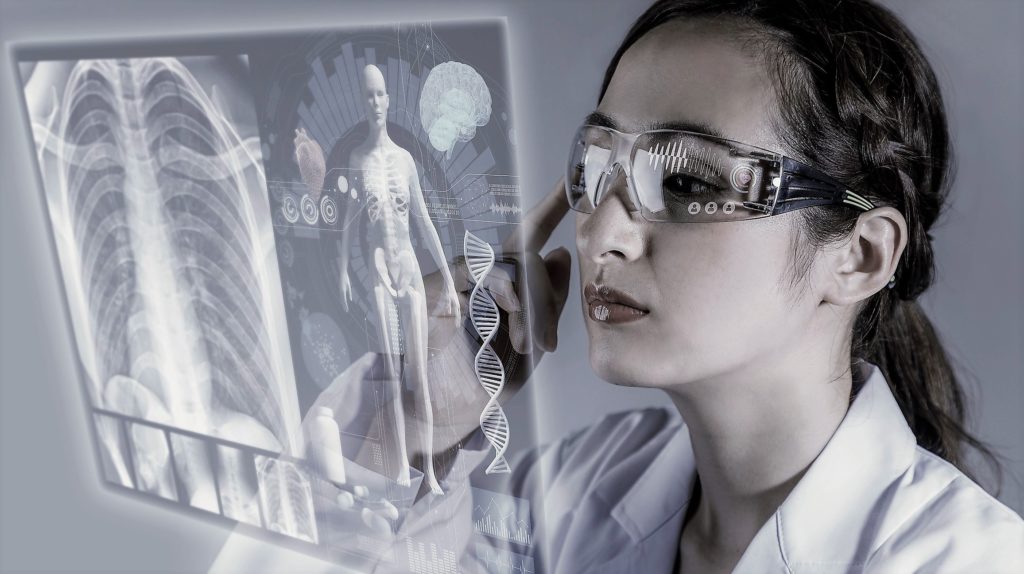 Ear-worn devices are one of the first wearable technologies developed to enhance hearing. The dramatic surge in interest for combining hearing aids with entertainment attributes resulted in the inception of smart ear-wear, or "hearables," over the past three to four years.
While the market remains in the early adoption phase, hearables offer infinite possibilities in the areas of healthcare and fitness. From heart rate measurements to sleep monitoring, steps and calories tracking, and brain waves analysis, hearables perform a variety of functions. The integration of Amazon's Alexa, Apple's Siri, Google Assistant, and IBM's Watson is making hearables smarter.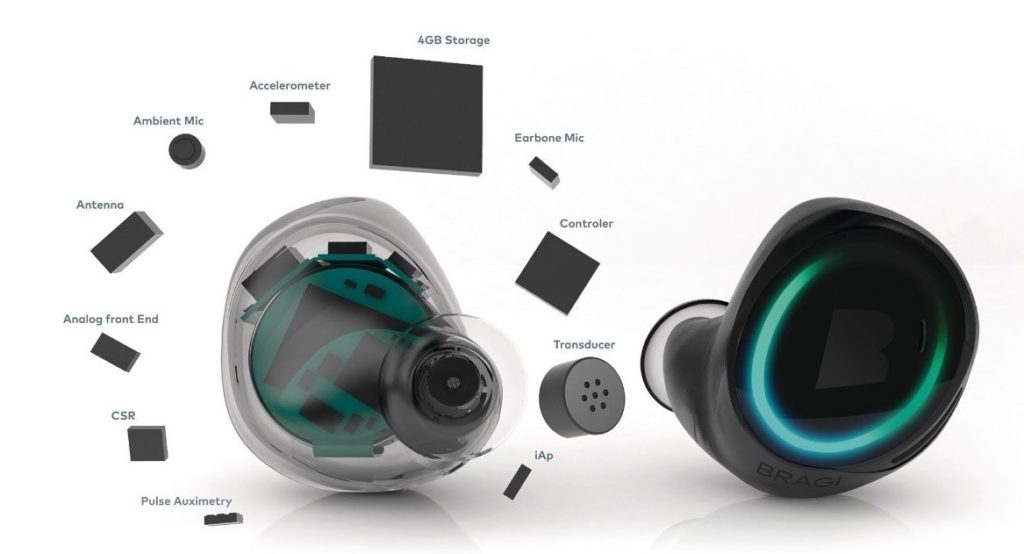 Not surprisingly, many smart clothes are focused on monitoring and improving sports performance.  For example, smart shirts and shorts have the capacity to accurately track real-time health data such as heart rate, movement, respiration, breathing etc.
Under Armour released its line of smart sleepwear that aims at helping athletes to recover. This connected garment has bioceramic particles woven into its fabrics, which is said to help absorb infrared wavelengths and helps to reduce inflammation while an athlete is sleeping.
The innovation in smart clothing is exciting to watch. While some of the innovation feels more gimmicky than useful, it's only the beginning of a new revolution
Wearable ECG monitors are on the cutting edge of consumer electronics, and what sets these monitors apart from some smartwatches, is their ability to measure electrocardiograms, or ECGs. 
The Apple Watch Series 4 has been heralded for being the first direct-to-consumer wearable that allows the average person to measure an electrocardiogram (ECG). But the £400 price tag and the need to use an iPhone puts the technology out of reach for many people. 
Withings has an alternative! The Move ECG is able to measure an electrocardiogram and send the reading to the user's doctor, as well as detect atrial fibrillation. It's also able to track pace, distance, and elevation, as well as automatic tracking for walking, running, swimming, and biking.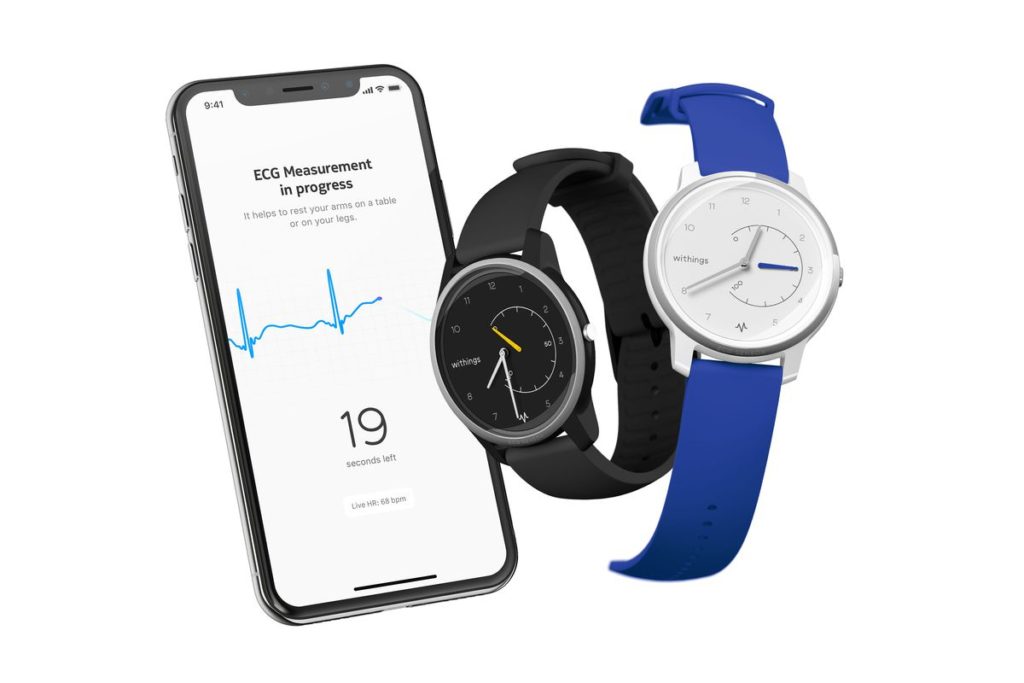 Biosensors are up and coming wearable medical devices that are radically different from wrist trackers and smartwatches. The Philips' wearable biosensor is a self-adhesive patch that allows patients to move around while collecting data on their movement, heart rate, respiratory rate, and temperature. 
Research from Augusta University Medical Center showed that this wearable device registered an 89% reduction in patient deterioration into preventable cardiac or respiratory arrest. This demonstrates the ability wearables have to improve patient outcomes and possibly reduce staff workload.
The future of wearable technology in the health sector:
The wearable healthcare technology market is surging, and its maturation will put more wearable technology in the hands of consumers and UK businesses. This upward trend in wearable fitness technology will influence the decision of insurers, health providers, and companies to take advantage of the benefits of wearable health monitoring devices. 
With over 250,000 products available in wearable technology there is no denying that it has taken customers by storm. However, A major survey of 4,000 adults in the UK and US by cloud computing company Rackspace Hosting found that 51 per cent identified privacy as a barrier to adoption of wearable technology. To overcome this fear, manufacturers must work on improving privacy safeguards in new and existing products. As a user, there are safety measures you can take to protect yourself such as reviewing privacy settings and ensuring location sharing data is deactivated.
Written By: Heather Turnbull