As the technology industry continues to advance, the field becomes more competitive in terms of employment. The industry can benefit those without a degree but carry a lot of tech knowledge and expertise. A lot of people assume that you need a Computer Science related degree to enter the field, however, this is not the case. The majority of developers are self taught in this industry, so as long as you're skilled in your preferred field then you are on the right track.
This guide will highlight everything you will need to consider before reaching out to your future job role in tech.
Applying for a role that is best suited to you
When applying for a job, you need to be certain that it is a suitable role for you. Ask yourself – is this something I am going to enjoy? Find a field that you are particularly interested in and aim to specialise in that area.
There are online courses available for you to try out different areas in the tech field. You may not even be aware that a sector you have never touched up on before could potentially be better for you – but you won't know until you try. This will give you the best shot at landing yourself your dream job.
Skills are essential in the IT industry. Generally, businesses look for candidates who have practiced their coding, rather than searching for someone with a specific degree. The tech industry quickly advances and it is up to you to practice the latest technologies. There are so many websites available for you to keep learning and updating your skill set.
Watching online videos and reading up on a skill is a starting point, but it will only get you so far. To become the best programmer, you need to be actively practicing and working on small projects. If you are just starting out and you want to learn the basics then try out FreeCodeCamp. This is a free online course that contains interactive challenges to practice your coding. There are so many websites that offer a similar platform so have a look and see what's out there.
Stay updated with the latest Tech
You need to ensure you are keeping up to date with the latest industry trends as they quickly change. As often as you can, try and familiarise yourself with the latest technological advancements, so that you are always one step ahead. You don't need to know absolutely everything, but it will be beneficial for you to know the latest updates in your current sector.
Subscribe to technology news articles or channels such as Wired. This will keep you informed with the latest tech advancements and will better prepare you for when you're presented with a new technology.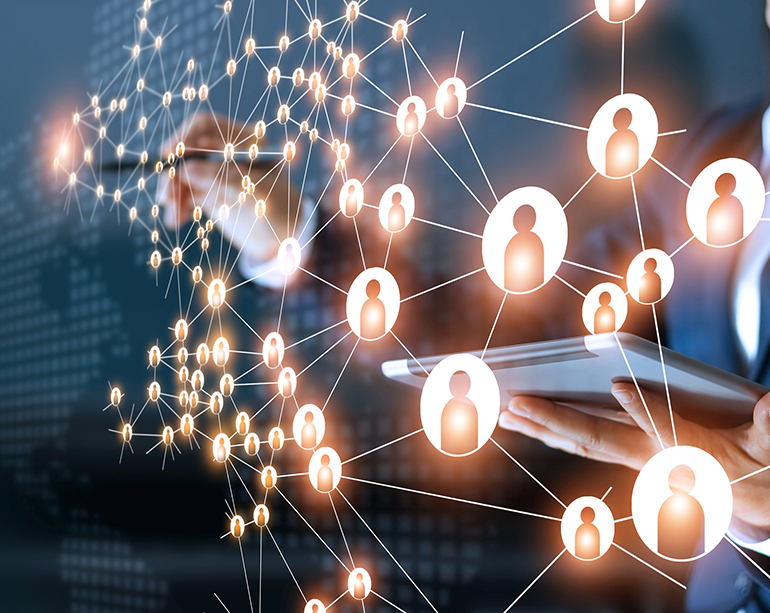 Networking is a crucial step in your job search process. You should aim to make yourself easily discoverable so that future employers will be able to access your social media accounts – this also gives you a chance to show yourself off.
Interact with people in your field, you never know, they may be a crucial source when landing a potential job opportunity.
You can develop your network by creating profiles on all tech outlets such as GitHub, Slack and Slack Overflow. Linkedin and Twitter are useful platforms to have in the technology industry as they are used by many tech enthusiasts and recruitment agencies. A recent survey in Jobvite shows that LinkedIn is used by 87% of recruiters and employers to source new candidates. Create yourself a profile on all networking platforms and it will be one step closer to landing yourself the perfect job role for you.
Create an online portfolio
Having an online portfolio will always support you when applying for a new role, as many employers like to see examples of candidates work. It is a handy source to have so that you always have work available to show. Giving yourself personal projects is a good way to build on your portfolio, and it gives you the opportunity to further advance your coding skills.
Developing your own personal blog is another way to document your work as well as providing help for other tech enthusiasts. If your blog is being noticed and found useful then employers will value this. It will show that you are an expert in your field.
This is a crucial step in terms of landing yourself a job. Job opportunities can be found from a variety of sources such as Company websites, recruitment sites, social media, LinkedIn and online job boards. LinkedIn is a great source to have, not only will you see job opportunities advertised, but you will also have the opportunity to develop relationships with recruiters, even if you are not looking for a new role. It will be beneficial to have people that know your skills and experience ready for when you are on the hunt for a new role. You need to ensure you're looking in the right place as it will give you the best possible opportunity when applying for a role.
Technology is continuously advancing and companies are always on the look for new candidates to take on board. Following up on these steps will put you in the best position before applying for the role you have always wanted.