As fear over COVID-19 escalates and in-person gatherings are discouraged, more than 200 large-scale conferences have been cancelled––including Mobile World Conference, Adobe Summit, Facebook F8, Google Cloud Next, SXSW, Microsoft's MVP Summit, IBM Think, and a slew of others. Some organisations have decided to simply shut down or reschedule at a later date. But other companies are opting for a different route, offering their events digitally, through live-streaming platforms. 
As the majority of us are stuck at home at the moment the likes of Meetup.com and Eventbrite have many events that have moved online. So for those of you who are keen to keep networking this is an ideal way to do so and you may even learn a few things!
Spread across 3 locations in the UK Manachester, Chester and Cambridge, Code Nation deliver immersive bootcamps in Software Development and Cyber Security helping to fill the demand for digital skills and kick start future proof careers for their students.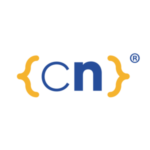 Code Nations weekly drop in sessions are still being held virtually,
You can join along via hangout and the discussions will include information on the courses they offer and how they can help you kickstart your dream career in technology. The drop in session is for anyone who is interested in coding! no matter what level you are at.
Tickets are totally free, and you can stay in touch with them across social media too – @wearecodenation #WeAreCodeNation
DevOps+JS *** Geekle *** ON-LINE CONFERENCE
Geekle is a worldwide network of Offline Geek Clubs for global friendship and professional growth of IT developers.
London Geekle Club are hosting an online conference on Thursday 2nd April, hosted by Olga Shapran.
Starting at 11am, the 3 hour conference includes talks from 15 different speakers along with live coding sessions and Q&A's suitable for anyone in DevOps or JavaScript.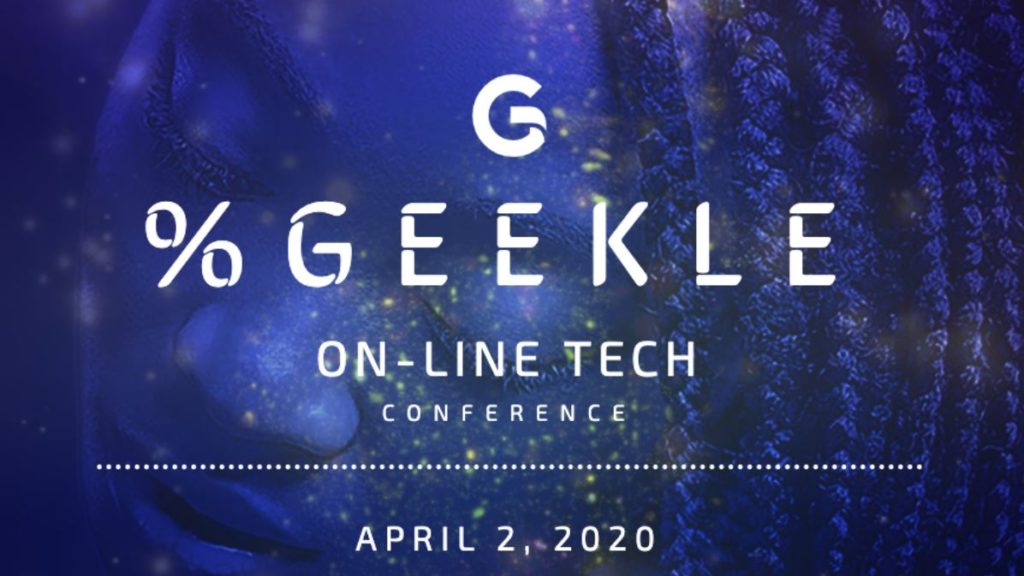 Product Management Live Chat by Amazon Web Services Senior PM
Run by Product Management London who are a community in London helping individuals to learn more about breaking into the field, improving skills and building up your network. 
Speakers at their events are top PMs working at renowned tech companies like Facebook, Google and LinkedIn, and other technology startups.
Ever wondered what it's like to work as a Product Manager? This is an exclusive Ask Me Anything session to give you a chance to ask every question you've ever had, with Murtaza Chowdhury, Product at Amazon Web Services.
April 21st, 2020 – 11:30am to 12:00pm
Are you an aspiring product manager? sign up for the webinar HERE
Webinar: Build a brand and sell your story
Have a great business idea? Want to make a difference with your technology start-up? Learn how to brand your business without breaking the bank!
Successful organisations know how to tell their story. This workshop will teach you the principles behind successful brands and give you practical tips to shape your own story without spending a fortune.
Join branding experts Michael Murdoch and Robbie Dale to understand how you can create an organisation that people fall in love with so you can…
Improve your marketing
Make more sales
Attract the best talent
Pitch to investors with confidence. 
Wednesday, April 1, 2020 10:00 AM to 1:00 PM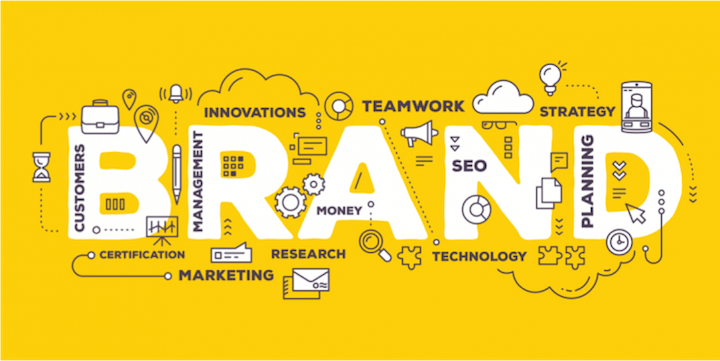 ODSC Virtual AI Career Lab & Expo 2020
ODSC Virtual AI Career Lab & Expo 2020 is a groundbreaking event – ideal for job seekers from both the tech and business fields. Consider attending if you're a developer, marketer, data scientist, software engineer, data engineer, data analyst, business analyst, product manager or in another related field.
Don't miss the chance to engage with top employers in the data science field and open up amazing career opportunities from the comfort of your own home.
ODSC provide a unique opportunity to attend a career expo virtually. 
Reach out to leading employers looking for data scientists – no matter where you are in the world.
Wednesday, April 15, 2020 10:30 AM to 5:00 PM
Book your Free ticket today
Women In Tech April 2020 - Thoughts To Pixels: The Impact Of Blogging
Women in Tech, Nottingham (WiT Notts) aims to encourage more women and gender minorities into technology and act as a gateway to other meetups and events. Anyone can attend, regardless of the gender they identify with.
On Thursday 2nd April, Pauline Narvas will be going in to detail on her blogging story, why you should start a blog and how you can get started.
The talk will be via Zoom. You can join from your computer, phone or tablet – all you need is an internet connection. Alongside the talk there will be a live Q&A taking place on the slack channel as well as a virtual birthday for WIT which turns 4!
Sign up HERE