With apps emerging in most industries aiming to make the experience significantly better for users, recruiters have taken this onboard with the hope to help candidates find the perfect role while also reducing the stress of manoeuvring from site to site.
There are many different apps on the market, all with their own unique target user. Although very useful, it can be a little difficult to select the right one for you. So, here's a breakdown of the top 6 iPhone apps that will help boost your next search….
​LinkUp
Are you sick of finding your ideal job and then discovering that the advert has expired? Well that's why many, including large corporations recommend this platform.
The mission of 
LinkUp
 is to educate candidates by providing them with firs-class active job specifications while ensuring the best fit between both candidate and company. Ultimately their goal is to transform the job search market. They share millions of roles daily from their company index, making opportunities extremely accessible for applicants on a global scale.
Glassdoor
We live in a world of recommendations…. And that is exactly why 
Glassdoor
 works. Its main feature is its endless archive, full of honest company reviews expressed by the best people to judge, its current and previous employees. This feature allows interested candidates to have a clearer understanding of what it is like to work at the company they are potentially committing their future to.
​
Along with this, the app is full of active roles, paired with informative job descriptions, salary expectations and perks, whilst not forgetting your very own profile to apply and track applications.
Essentially, it's a career hub giving you a detailed overview of an employment offering and is the most suited app to use if company culture is a key priority of yours.
Indeed Job Search
Now we all know 
Indeed
, one of the largest online search engines for jobs…. And that is exactly why having the app will make your search much more efficient.
The app promotes over 16 million jobs in a diverse range of industries while allowing jobseekers to search for roles on a global scale, supporting 28 different languages. The apps functions allow you to search, apply and personalise your reach/own profile to make the experience much more convenient and effective.
Using this platform will give you piece of mind as you know you'll find something appropriate…. "If the jobs online, it will be on Indeed!"
LinkedIn Job Search
Along with all the above functions, 
LinkedIn Job Search
 has a few unique selling points to differentiate them from other apps. Not only does the platform allow you to create a fully fledged professional profile and connect with industry leaders/decision makers, it's also full of useful articles full of tips related to your job search.
​
You can even put yourself forward for a job with a single tap of the 'apply' button, as all information needed to support your application is visible on your profile. Furthermore, based on your recent searches, the app will send you notifications for roles that are within your specifications…. Making the whole process extremely convenient.
Searchability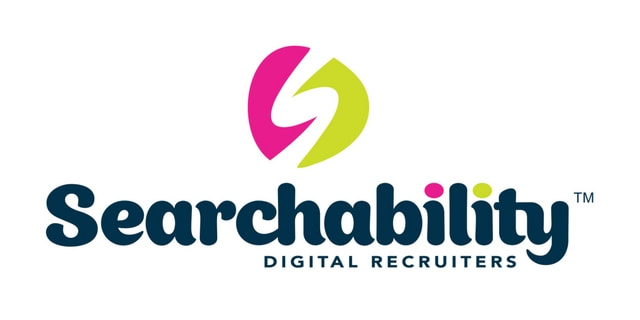 Are you looking for a role within IT or marketing industries? If so, you need to utilise this app. With its hundreds of active job opportunities, updating daily, and its personalised approach to the application process, the app will provide you with an on the go career hub, ready for you to immerse yourself into your hunt.
One unique and highly useful function of this hub is that you can request a call back by one of the agencies geo-specific consultants. A frustration of jobseekers is the back and to process that occurs while collaborating with recruitment agencies, therefore this function utilised by 
Searchability
 helps to improve the quality of service that will also be suitable for you.
Totaljobs – Job Search App
Are you looking for opportunities local to yourself? Well this is one of the key reasons why jobseekers use this application. Not only can you view jobs from over 40 different industries from all over the UK, you can also use the in-app map function that shows you specific opportunities within close proximity to your chosen location.
Furthermore, the whole process resembles the purchasing funnel a little, where you can save your favourite job descriptions in your personal 
Totaljobs
 account for a later date…. Just be sure to apply prior to the closing date!
Reed
No matter what stage you are in from a career side of things, 
Reed
 has opportunities for you. From graduate schemes and internships, to full-time permanent roles with progression prospects, Reed can assist you in finding a suitable job that will help you 
'Love Mondays'
 again.
Additionally, it's a large platform where you can sell yourselves to over 8,000 different employers, looking for candidates just like you.
​
From whatever type of role you're looking for, to the amount of career experience you have, there is an app out there suitable to aid your job search. The whole process can be extremely overwhelming with job descriptions flooding in from different resources, so making the most of these tools will make the whole searching experience much more convenient, and hopefully less of a hassle.
Wishing you the best of luck from us at Hollerings!