There's always two sides to everything… especially when it comes to moving desks at work!
It's getting to Lula's 3rd year in the company, she's been staring at the same grey stained wall this whole time. Always boxed in by the one stupid wall with no idea whats going on outside or with the other people in the office. The only thing keeping her sane is the copious amounts of sweets she has stored in her drawer…
A few new people have joined so it's time for a big swap round in the office. Gutted for whoever gets this desk!!
She's going to have so much extra space and a lovely view to the outside world,  she has her organiser arranged perfectly and has bought cute little accessories to match. Perfect 🙂
Whoever was at this desk before her has left it lovely and clean.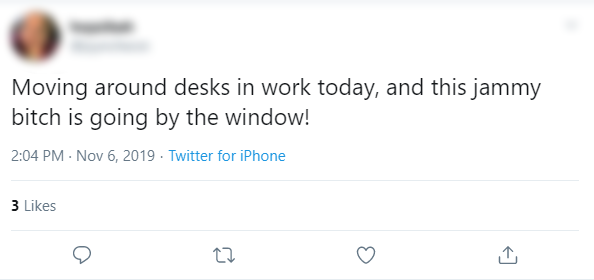 Suzie is furious, she has been settled at her desk for the past 2 years and loves looking at the outside world and passers by, but a big move round has been announced and she has been given the dreaded space, NO ONE wants.
She has always kept her desk really clean and now she has been put on a desk with piles of dust, coffee stains and a half eaten lollipop left on the desk. 
To make matters worse her keyboard is sticky and she's been given a mouse from the 60's, surely that's not fair?
After a few weeks at her current she is just starting to feel at home. Although the view is just a wall and it will probably never be as good as it used to be EVER, everything is just about settling into place…
Whether you are happy to be moving or not just remember to swap the most important things first… you snacks!