Working from home is becoming an increasingly popular demand. Some people want flexible working options if they have child care duties or maybe the employer just offers remote work. After researching into the best equipment and asking some people from the tech community in slack here are some of the best ideas to create the perfect working-from-home setting.
The bigger the monitor the better? A lot of people have adapted by using multiple TV screens to create the ultimate working from home experience. This means the monitor will have to be further away, meaning you may need a bigger desk! Or you could opt for a curved ultra wide computer screen so you feel completely emerged in your work, here is an example of John Woodruff's set up in action.
You'll be surprised what the average individual spends on lunches in their working week. Whether you're in a rush so don't have any time to make anything or just fancy getting out and grabbing something a little different, it all adds up. Working from home takes away this element as you will have time to make a sandwich or even a quick omelette if you're feeling fancy. You can take a look at the likes of Joe Wicks' "Lean in 15" books for some quick healthy examples.
The view out of your window can help when you are in mid-thought or just for some natural light. The last thing you want is to be staring at four walls, then you are making the luxury benefit of working from home become more like a prison cell.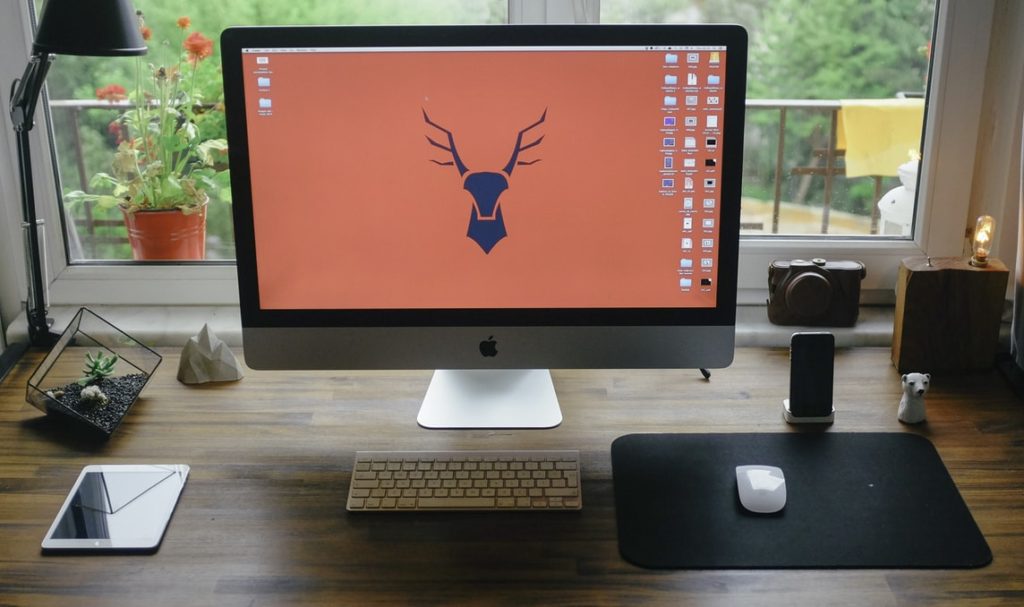 Another perk of working from home is that you don't have to get up as early to catch the train or miss the traffic. As you are in the comfort of your own home, you don't even have to look presentable. Maybe if you have a Skype call that day you get properly dressed up but little do they know you still have you pyjama pants and slippers on underneath the table. Although, as you are already at home you may find it difficult to come in and out of work mode. One person suggested that before starting work they walked around the block and back into the house when "starting" and again when they finished work for the day, to create a sense of signing in and out of work. Getting out of work mode is particularly important when you have a family as you want to be able to disengage from work.
When in the office music can be something that becomes annoying as everyone has to mutually decide. Working at home gives the option to have a bluetooth speaker with anything from the radio to your own playlist, depending on your mood and even the type of work you are doing. Or purchase some noise cancelling headphones if you really want to get into it – the top rated at the moment is SONY WH-1000XM3.
Your keyboard is something you will be using every second of your working from home life. Here is an example of a popular keyboard that takes to a different shape to create a more natural way of typing, along with wrist support.
Of course your chair, something at an affordable coast which is comfortable is the Ikea Markus. With a high mesh back support, optional arm rests and easy height and tilt adjustments – what else do you need?
All of these different options to think of will definitely give you the perfect working from home set-up. Many people have suggested a stand up desk as well so they aren't  just sat down all day. Here is the top rated on Amazon at the moment.
So here we have it, the perfect working from home set-up. Would love to hear of any other elements that add to make your environment ideal.
Written by Leah Cottham.