The lockdown and social distancing guidelines has lead to a number of tech meetup's and events being cancelled, however many organisers have adapted quickly to deliver digital experiences that allow attendees to join virtually from their homes. Last night Searchability's Head of Software Testing Recruitment Gabbi Trotter was asked to deliver a talk at the QA Beginners Club's first digital event, at a time where many candidates have been forced back into the job market due to the impact the COVID-19 pandemic has had to UK businesses. We caught up with Gabbi to find out more about the event, and share her key insights too.
QA Beginners Club Q&A with Gabbi
You are a co-organiser of the QA Beginners Club – can you tell us a little bit more about what this is and your role in the events? 
QABC was started up by the wonderful Tracey Kerr and Chris Forsyth, who both having coming from non tech backgrounds into testing wanted to help the next generation of budding testers. They wanted to set up a specific meetup for Juniors / those from non-technical backgrounds as although amazing, other meetups can be a little too technical, or intimating for those looking to first break into the industry!
I was privileged enough to be selected as the events recruitment partner, on hands to offer advice around job seeking, CV's, Interviews and everything in-between!
As a software testing recruitment specialist you obviously network with a lot of candidates within this area already, but who would you say would benefit most from joining the QA Beginners Club? 
I bang on about it a lot but the community is so so important in testing, as it's as close knit as any I have ever come across. By attending QABC you will start to learn the basics of testing, Agile methodologies, and Dev tools, and most importantly you will link with link minded individuals, and potential future employers.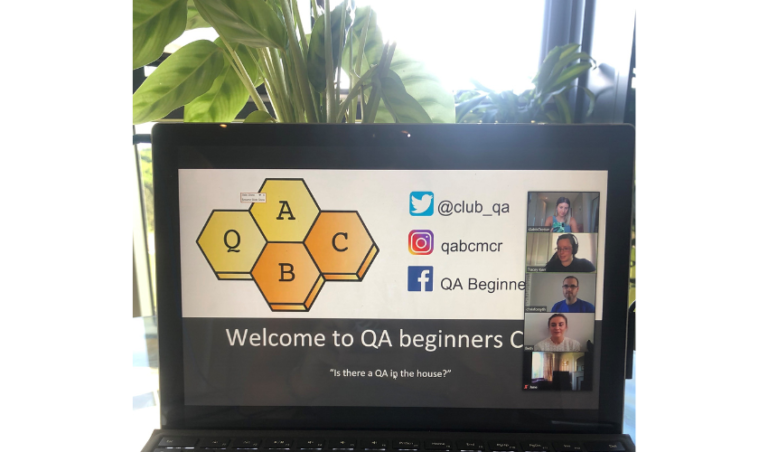 Obviously, the coronavirus has forced all physical tech meet ups to be placed on hold, but last night the QA Beginners Club hosted their first digital event – how do you think the shift from physical to digital went? 
I loved it! We anticipated some glitches, which we had ha-ha, however overall I think it ran really smoothly. I know I felt more confident presenting from my own home, and felt at ease talking to everyone. I think this also rubbed off on the attendees, and we got more questions than usual at the end!  
As one of the key speakers in last night's webinar you were sharing your insights to attendees on building their personal brand from an employability perspective – how was it presenting to the attendees on a webinar? 
I think it went well, I hope that everyone got something out of the talk. I thought it would be harder as you can read the room, but I actually felt I was more confident talking via my screen, and as such felt I was able to expand upon my notes and give even more information to the attendees.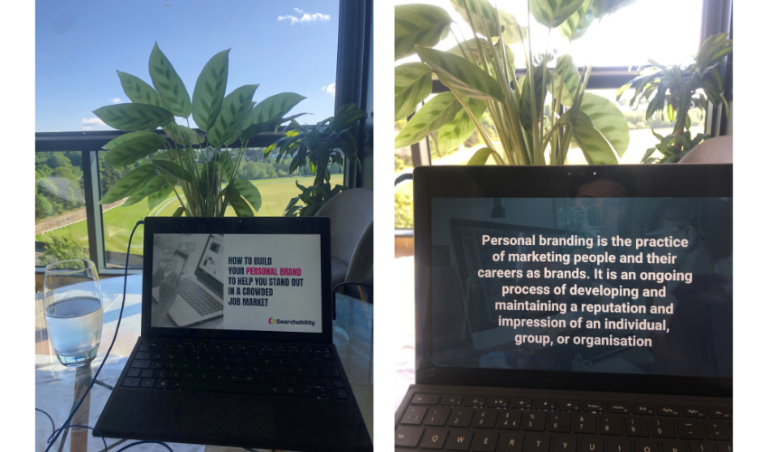 Can you give us your top three takeaways from your talk for those that missed it?
Great question! I think it would have to be number one – what actually is a personal brand, and how can it help you? Number two – Just how important and useful social media can be when you looking for a new job, and Three – how to put yourself out there online, to meet like-minded individuals, and become part of a valuable online network.
For others who are looking at getting involved with webinars or presenting at digital events while the social distancing measures are still in place, what would your advice be?
Go for it! It is a great way to dip a toe into public speaking, and it feels so good once you finish that presentation and it has gone well. It's so important to keep engaged with the community at this time, and digital events are the best possible way to do this.
Are there any other events lined up for the future at QA Beginners Club?
We hope so! It looks like we might be Online for a little while longer, so keep your eyes peeled for the next Webinar!
You can find out more about future events from QA Beginners club
here
and you can catch up on the event in full via the below video link too.