Networking has become a great challenge for businesses as connecting and develop relationships with other like-minded individuals digitally now the only method, as a result of the global pandemic. Back in May this year, CW jobs surveyed 2,000 UK workers and 68% agreed that career success depends on 'who you know, not what you know". With social distancing measures put into place, this has massively affected our typical ways of communicating, as we are forced to move both our business and social engagements to a virtual platform. 

Despite the challenge, technology has allowed us to maintain our connections and propose new opportunities in all industries. This article will highlight different approaches you can take to expand your network and advance your career during COVID19.
Video Conferencing has become one of the most used virtual platforms to network by businesses as a result of the pandemic. The industry quickly realised the benefits of online video networking as there are many affordable and high quality platforms available for networking. Stats show that "73% of tech professionals have used video conferencing to create a new business lead in lockdown".  This has been a saviour for many businesses to continue communicating.
Use this platform to your advantage by proposing new business opportunities and catch up with other individuals in your industry. Microsoft Teams, Zoom and Skype have received a successful response to users, following from the pandemic. These apps are all free for anyone to use, so make sure to create yourself a profile and actively use the software to connect with people in your industry.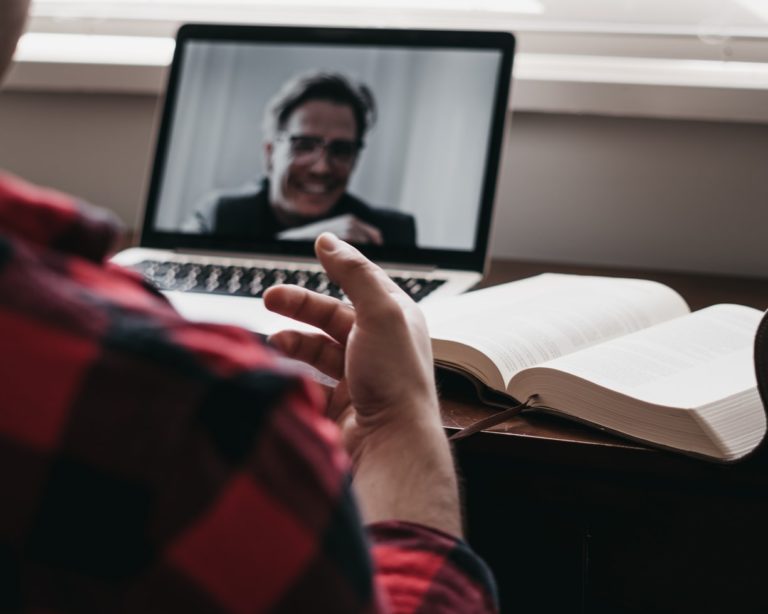 If you're in the tech field and looking to expand your network, then LinkedIn is the platform to use. The app's main use is for professional networking, where you will find posted job adverts and job seekers posting their CV's. The app allows you to follow different companies of interest and discover other like-minded professionals that could lead you to a potential opportunity. 
Make sure your profile is up to date, including your most relevant experience and skills. Engage with your current connections by asking for recommendations and join relevant groups. Liking and posting comments on your connections content is an effective way of boosting your activity. The aim is to make yourself as visible as possible – think of innovative ways to make yourself stand out. If you are considering a new transition in your career then reach out and develop relationships with recruiters, they will be able to point you in the right direction in terms of employment.
With more than 300 million active users, Twitter is the most used social platform for discovering what is happening in the world. This is another useful platform for tech enthusiast's to expand their network. Not only will you meet other like-minded individuals in the field, but you can also learn a lot. The majority of tech users like to document their journey and educate people who are already in or looking at starting up in the tech industry. It is an effective platform to form engagement with other people in a similar field to yourself.
Follow relevant pages and use hashtags to flag you up in trending tweets and increase your brand awareness. Tweet more frequently to enhance your chances of increasing your visibility. Post engaging content to encourage your followers to get involved and give you feedback.
Why not create your own blog to feature on your account? Developing a blog by documenting your tech journey will encourage users to read them if they are going to gain something out of it. People may appreciate your efforts to share your journey and teach others along the way – this may lead to further acknowledgement in your industry.
Used by millions of people around the world, Slack allows people to connect and helps drive businesses forward. The channel is a messaged based platform that allows you to communicate in teams, where you are able to share messages, tools, files and form collaborations.
Why not create your own slack channel to attract engagements with other people in your field? Or join other tech slack channels in your community. These channel's will allow you to form relationships with other tech enthusiasts to help expand your network!
Virtual events have been the alternative solution for the globe's events calendar, with the majority of scheduled conferences and events postponed or cancelled for 2020. However, this has not stopped us connecting. Thanks to the use of tech, we have been able to continue networking through the virtual world. 
Attending multiple virtual events will help boost your network – there are so many FREE and easily accessible virtual events that anyone can participate in. Eventbrite and Meetup are actively used to host events in the technology industry. Browse through multiple events to find relevant talks that discuss elements in your field. Register and ask questions – this will help further your knowledge and meet other like-minded individuals that could lead to a possible opportunity.
Reach out to mentors, let them know you are seeking further engagement and looking for a potential opportunity. If you're working from home, use the extra time you have gained from not commuting to work to discover new contacts in your field. Build yourself a board network of relevant connections in your industry and try reaching out to them. 
Why not consider sending a LinkedIn request, including a polite note asking for some helpful advice on how to increase your chances of progressing with your career. What do you have to lose? They may never see your message but you won't know until you try. The more contacts you reach out to, the more chance you have at building your network and meeting the right people, to land yourself an opportunity.
The ongoing pandemic has challenged us in many ways. We have been forced to adapt to the new ways of living and communicating with each other. With the world on a stand-still, now is the time to stay connected and continue to build on your network. What you do now will support your future opportunities, so make sure you network, network, network!