Welcome  to Tech Factor! A monthly celebration of Hollerings' favourite and most engaging tweeters.
Each month we focus on a different sector of the Digital and IT industry to showcase the most talented influencers on Twitter.
This month we are focusing on the founders of some of the biggest and brightest tech startups that have made it to unicorn status! 
As the CTO and co-founder of Duolingo, Severin has a following of nearly 7.5k tweeters including tech enthusiasts, experts and more!
Originally from Switzerland, Severin now lives in the US where he puts his passions of technology and helping people learn new languages together. With a Ph.D in computer science and multiple awards for visionary tech solutions such as MIT Technology reviews 'Innovators under 35' in 2014, Severin is definitely someone to follow in the tech industry!
Keeping his feed up-to-date with the latest technology changes, Duolingo updates and more, so check him out!
Luis is the CEO and other co-founder of Duolingo and with an staggering following of 69.3k followers, we'll be surprised if you haven't already heard of him!
As the inventor of reCAPTCHA and a previous Computer Science Professor at Carnegie Mellon, Luis has a wealth of experience in software and has used his expertise to help create a more inclusive world. Being a proud Guatemalan now based in the US Luis is passionate about continuing to develop Duolingo so more people can easily learn new languages. 
Remember it's never too late to jump on the bandwagon, so if you aren't already following Luis now is the time.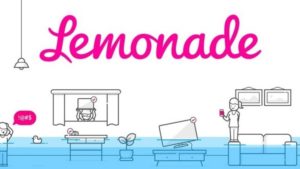 As the CEO and co-founder of the innovative insurance organisation Lemonade, Daniel has a loyal following of over 6.6k tweeters. 
Daniel has an unparalleled history of leadership experience with companies of all sizes from startups to Fortune 500 global corporations and is now utilising all of his expertise to make insurance more accurate, fair and easier to arrange. 
We highly recommend you check Daniel's feed out for up-to-date advice and thoughts on the tech world.
Shai is a true tech entrepreneur and as the co-founder of both Lemonade and Fiverr has over 8.5k followers. 
With a passion for combining technology, design, UX, economics and branding, Shai has founded multiple organisations in a whole host of different industries. Shai has propelled Lemonade forward as the COO, taking on machine learning and artificial intelligence as a method to create a new form of insurance. 
Follow Shai for tech innovations, the latest developments in Lemonade and some great insights too!
As the CEO and co-founder of Figma, a design organisation providing professional grade online interface design tools, Dylan has an impressive 18k followers. 
Dylan is a regular tweeter giving updates on Figma's services, showcasing users designs and sharing new technology innovations and discussions. With previous experience and education in computer science and design Dylan has an expertise like no other. 
Check his feed out today!
Evan is the CTO and co-founder of Figma and has a focused following of just over 4k tech enthusiasts. 
Having dedicated much of his career to the success of Figma, Evan is passionate about improving the design services available and mostly tweets updates of new plug-ins, company updates or services available.   
If you are looking to learn more about Figma we highly recommend following Evan.
Find more tech startup organisations which have reached unicorn status on Forbes 2020 run down article here.