It's no secret that Austin is a rapidly growing tech hub with not only an abundance of well-established tech organisations, but many start-ups choosing to set up camp here too. Each company is battling to come up on top where culture is involved because, after all, culture is more than just a buzzword – it ultimately defines a business and determines the talent they attract.
When we talk about company culture, we are referring to the attitudes and behaviors of a company and its employees. It encompasses a number of factors including work environment, leadership style, values and goals, and is evident in the way an organizations employees interact with each other.
Let's take a look at culture within 5 Austin-based tech companies, is there a pattern as to how these organisations establish their culture? Or does culture differ wildly from company to company?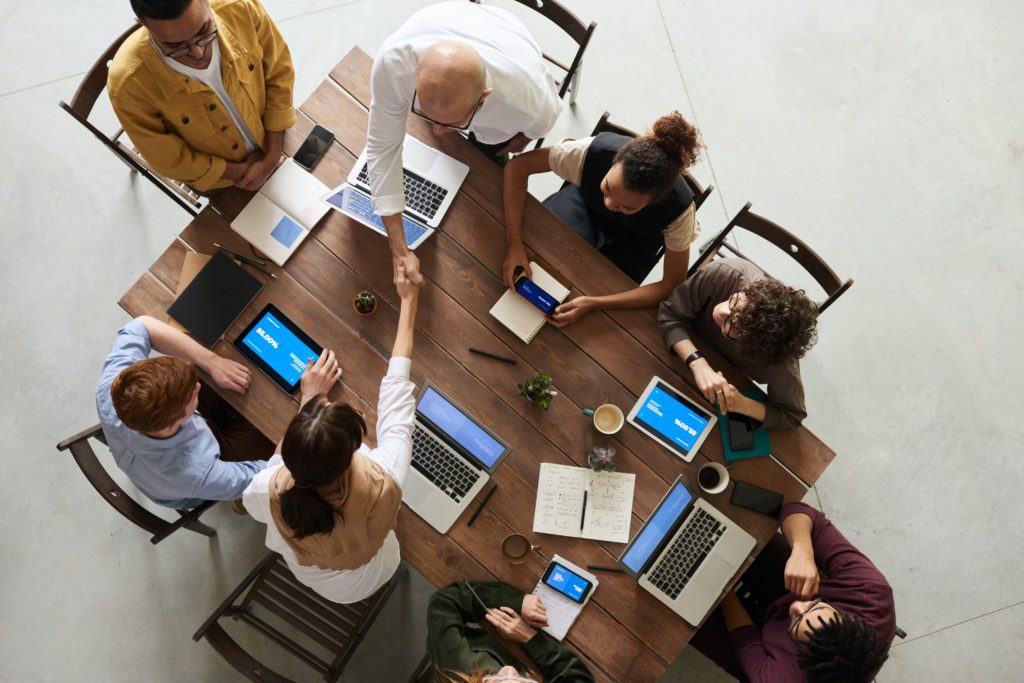 Procore is a software house providing cloud-based construction management solutions to clients globally for nearly 20 years.
They have created a culture which focuses on empowering their employees by encouraging individuals to take full ownership of their work. They're committed to providing the latest technologies to work with, offer fitness programs and have dog-friendly offices, so it's no wonder their staff love working there.
Sarah Villamaino, a product manager at Procore, told Built in Austin it's refreshing to work for a company whereby she can understand the overall objectives but is able to ultimately determine how best to reach them.
Procure are also big on volunteering in the local community and partnering with not-for-profit organizations. They are passionate about diversity and inclusion, having practices in place that promote diversity and providing unconscious bias training to their staff!
BigCommerce deliver sales-enhancing solutions to businesses of all size and work with some huge names including Ben & Jerry's and Skullcandy. Set up in 2009, they operate a vibrant culture in which their employees can connect on a personal level.
Again, diversity and inclusion play a big part in the foundations of this business. They encourage the inclusion of every employee by celebrating individuality and are firm believers that inclusive teams create the best outcomes for everyone – from the customers and partners to the employees and company as a whole.
BigCommerce are also passionate about giving back to the local community and provide two paid Charity/Volunteering Leave days per calendar year to all permanent employees!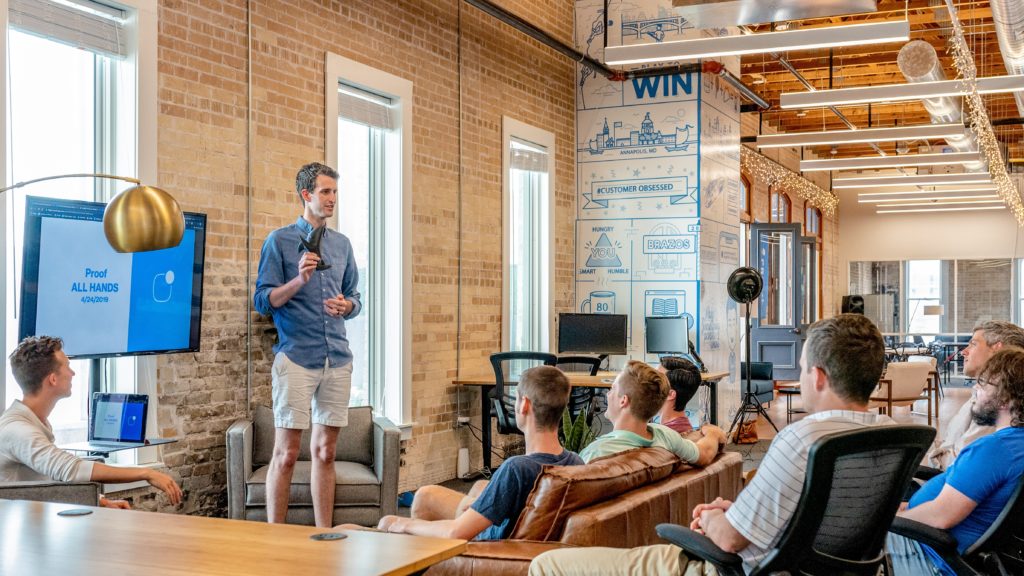 Rex use AI and machine learning to help people on the housing market find more accurately priced homes within their budget. They are advocates of remote working, but that hasn't stopped them from creating and maintaining a fantastic team culture!
One trait all of Rex's team members share is embracing continued learning which, considering AI is a very new and upcoming technology trend, is super important! Rex's Senior VP of Research and Development, David Garcia, says that agents and traditional real estate staff have to learn how to use tech to achieve their goals, and vice versa – engineers and other technical employees have to learn the real estate industry.
Having nailed creating an environment that encourages growth even from a remote perspective, Rex's culture also includes giving back to the local community and partnering with non-profit organizations. They really do seem to have it all covered!
Realized are a FinTech company with an end-to-end solution that manages wealth made through property investment. Established over 12 years ago, they have built a curious culture that enhances personal and professional growth.
Having a curious team is what drives everything Realized do as an organization, says Clay Schmidt, Director of Investment Property Wealth Management. He adds that it makes working and learning together a lot more fun too.
It's also interesting to discover that Realized have a culture of promoting from within, which demonstrates just how much value they place on their employees and proves they're serious about learning and development!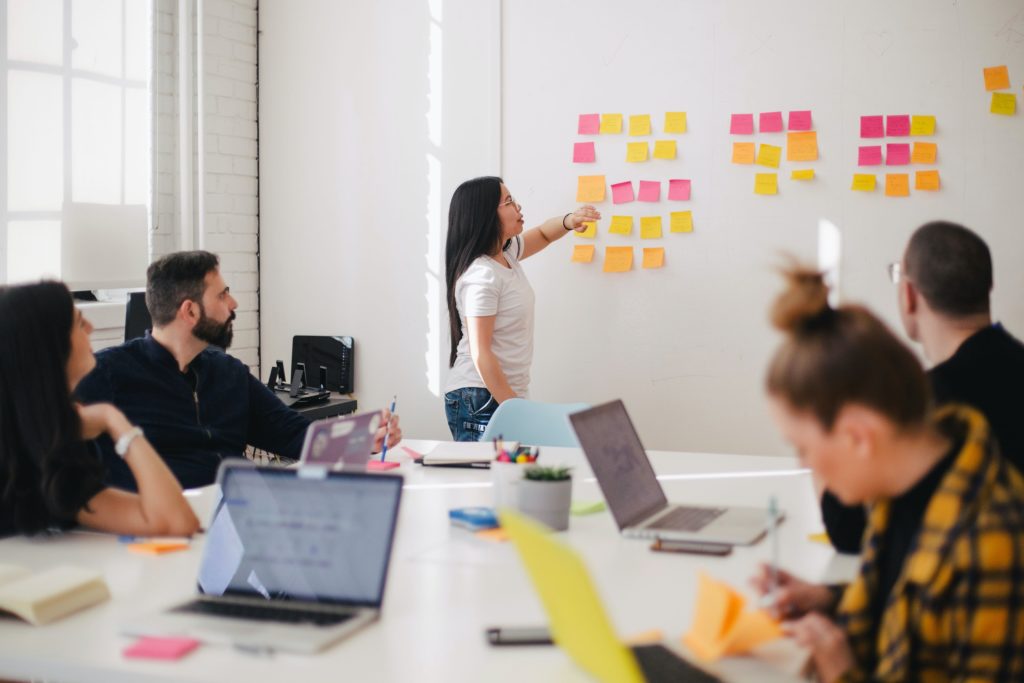 Yonder is an AI software company on a mission to create a more authentic internet. Much like their overall objective, they encourage an environment in which the team are able to be their authentic selves – so it's no surprise that their people feel supported and accepted.
Founded in 2017, Yonder put their complete trust in each employee, giving them the space they need to excel creatively. Former Brand Strategy Partner, Bailey Steinhauser, told Built in Austin that everyone has their own voice within the business which allows for incredible growth in a short space of time. She said that employees have the freedom to organize social events in line with interests and very much cheer each other on.
Not only are Yonder visibly passionate about creating a superb team culture, they are also tackling diversity and equality head on! They have a documented equal pay policy and their mean gender pay gap falls below 10%.
Having looked into the day-to-day life of 5 tech companies who call Austin home, it's fair to say that culture is engrained into the foundations of each organization. It's apparent that while culture does vary from company to company, one thing these businesses all have in common is a real passion for providing their employees with a unique working environment in which they feel valued and inspired! There's also huge emphasis on diversity and inclusion, which in today's world is vastly important. Let's hope other tech hubs across the globe follow in Austin's footsteps when it comes to culture.