Positive employer branding helps to attract and retain quality employees, who are crucial to the success and growth of the business. At Searchability and our sister company JobHoller, we focus on engaging with both clients and candidates through social media and one-to-one consultancy.
We have used blogging and social media since 2012 to humanize our brand and showcase our personality and culture.
By blogging not only do you drive traffic to your website, you engage with people who you want to work with and improve relationships through online interaction.
A blog is more than just a marketing campaign it is owned media. It is YOURS!
You can use your blog and social media platforms to tell a continuous story – in particular through a blog you can link other parts of your company's story which may be relevant for the audience.
Burt's Bees philosophy has remained exactly the same throughout the successful growth stage: "What you put on your body should be made from the best nature has to offer."
Its 'history' is told through a blog-style timeline that's heavy on the pictures and light on words. The 'purpose' page explains the brand's guiding principles (its triple bottom line: people, profit, planet).
Given the flexible format of a blog, it's easy to toss in a call to action at the beginning, middle or end of each post. Burt's Bees use the phrase "Join the Hive" to encourage customers and potential employees to keep updated on company news and job openings.
Another example is Uber, who run their own engineering blog: Uber Engineering. Tech fans can browse categories such as AI, Architecture, Backend, Culture, Events, Open Source, Mobile, etc. There's a good mix of tech trends, business news, and employer branding.
Whether you choose to set up a specific engineering blog like Uber, or whether you stick to a company-wide corporate blog and use categories to showcase your tech subjects, blogs are definitely a good idea.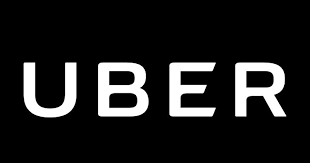 Social media is a great way to gather information for your blog. Recently we asked developers what matters most to them when looking for a job opportunity. "A good work/life balance" and "company culture and values" were both stated in the top 5.
It's great to showcase your team. So, make sure your company's team culture, in particular, shines through in your employer branding. Share videos and pictures of your last team outings, your last event, or your last social tournament! By doing this, potential candidates can get a feel for the environment and decide whether it's for them.
In addition to sharing your culture through social media it would also be beneficial to have a meet the team page on your website/blog. – Include personal facts and hobbies and maybe what they love most about working in your place
What is the application process?
It's important to reassure tech talent on your internal processes. How many stages are there in the process? Will they know if they are successful in 1 week or 6?
Spotify, for example, released a two-part video describing their internal tech process. They were completely transparent, totally honest and a little creative. Spotify's video became a reference in terms of tech team organization – and as a result they received a great number of applications from tech talent who identified with their way of working and who wanted to be a part of it.
Are you a business looking to improve your employer brand? Get in touch with JobHoller today!  https://jobholler.com/