Affordably boost your inbound recruitment marketing
HubHoller
 provides your organisation with a fully managed, bespoke 28-day recruitment marketing campaign, crafted to target a specific job vacancy, that aims to attract more relevant and engaged candidates by building your employer brand so that you become a future destination employer of choice.
HubHoller targeted job vacancy campaigns includes all of these features;
​​Managed by recruitment experts​
Job advert optimisation
Receive all CVs directly
Applicant Tracking System
​Posting to UKs #1 job boards
Paid social media advertising campaign
Build employer branding and reputation
Online candidate recruitment hub
​View all HubHoller features
Your campaign is managed daily by recruitment experts
Your recruitment marketing campaign is carefully managed on your behalf by our award-winning team of recruitment experts.

Build your employer brand
Every company has an Employer Brand, whether they like it or not.
Employer branding is the process of promoting your company as the employer of choice to attract, recruit and retain ideal employees who 'fit' your company culture.
Hub helps you begin to discover and shape your employer brand to attract better quality candidates, and over time reduce reliance upon recruitment agencies.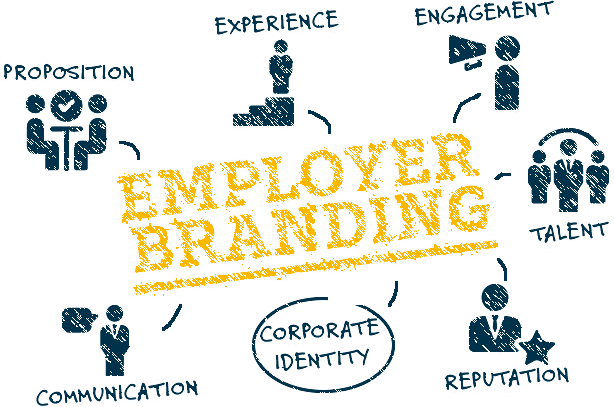 Submission to the UK's leading job boards
Our team of expert recruiters at Searchability will write your job advert to appeal to potential candidates and achieve higher job rankings on the relevant job boards we post to as part of your campaign, for example;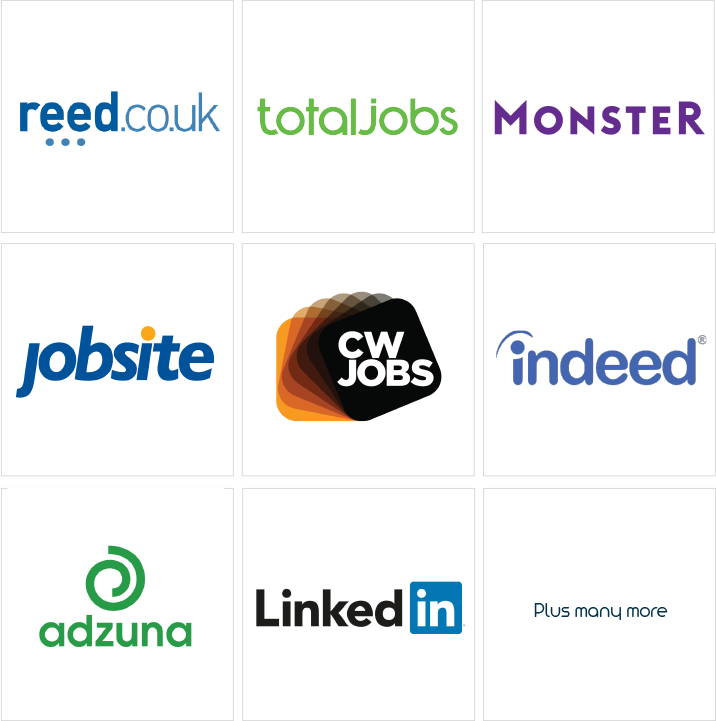 Candidate recruitment hub
Included within Hub is a unique careers page, personalised to your organisation, to promote your employer brand, post jobs and enhance your candidate experience.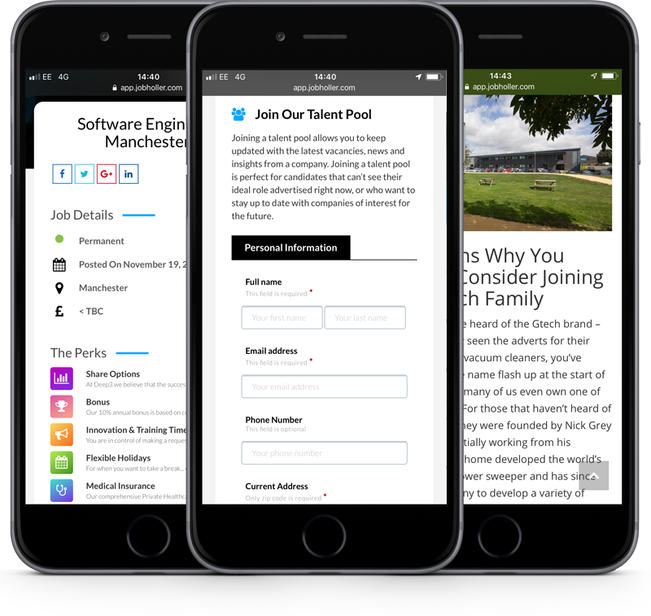 Applicant Tracking System
Easily filter through your job applications and keep track of their status with our Applicant Tracking System (ATS), or if you prefer, receive CVs directly into your inbox.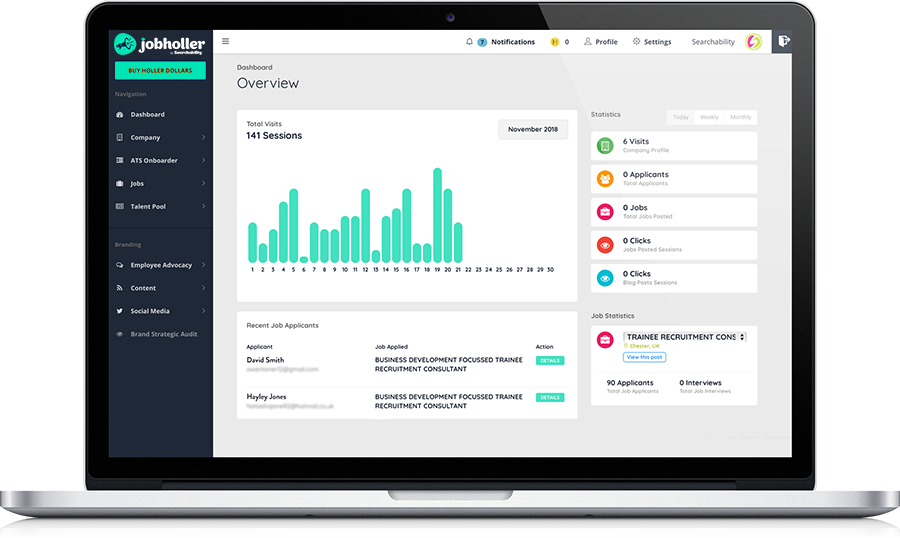 ​Become a future destination employer of choice
You'll want to attract people who align with your organisations values and goals as these are the people likely to be most engaged and stay for longer at your organisation. Attracting people who don't resonate with your company culture can cause you to waste unnecessary time on reviewing CV's and conducting interviews that don't result in a hire.
In fact, organisations investing in their employer brand are 3x more likely to make a quality hire.
Why HubHoller works…
HubHoller
works because we deliver a bespoke, fully managed and targeted recruitment campaign, based around a specific job vacancy, that is highly relevant and therefore resonates with the intended audience.
Crucially, your applicants are directed to a branded online candidate recruitment hub that is loaded with content relevant to them and the vacancy, rather than your business website which is typically designed to engage existing and new customers… ask yourself;
"Would you eat in a restaurant who has an advert in their window recruiting a Head Chef?"
Ultimately, HubHoller recruitment experts save you time and money by doing what they're best at – recruiting.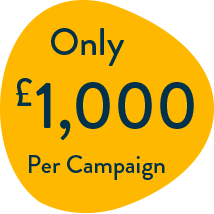 Affordable fixed-fee pricing
Your personalised 28-day Hub recruitment marketing campaign includes a comprehensive list of features, yet costs a one-off fee of only £1,000
This represents incredible value when you consider the average campaign typically involves a minimum of £3,000 worth of product if purchased separately.
Plus, there's a 100% cash-back rebate available!