With March being Women's History Month and the month of International Women's Day many of us have been reflecting on the women who inspire us, support us and paved the way for us to live more equally.
STEM industries have developed some incredible innovations over the past decade. With lots of inspiring woman helping with the creation and development process, it's important to recognise how many of our modern day tech would not be here if these individuals hadn't been passionate about STEM.
There are lots of women who should be recognised for their contribution to STEM, many of which you can find more detail about here.
Outlined chronologically is a snapshot of our timeline, including some of the most influential women in the history of technology: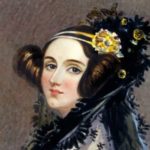 1815 to 1852
Ada Lovelace
Known as the first ever computer programmer and a prophet of the computer age, Ada Lovelace was responsible for writing the world's first machine algorithm for an early computing machine known as The Analytical Engine. 
Ada was a mathematician and writer but her work was barely recognised during her lifetime, however she is now acknowledged for her contribution to the technology which became modern day computers.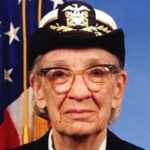 1906 to 1992
Grace Hopper
Often referred to as The Queen of Software and The Mother of Computing, Grace Hopper was a pioneer in computer software before it was even fully recognised as a field. 
Grace started coding during her position as Harvard Computation Lab where she programmed a Mark 1 computer aimed at improving military initiatives. Later in her career, Grace also helped to develop the UNIVAC computer and contributed to the creation of the COBOL coding language as an architect.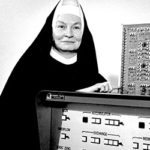 1913 to 1985
Sister Mary Kenneth Keller
Recognised as the first woman in the United States to achieve a PHD in computer science, Mary Keller also went on to develop a highly successful commercial coding language called BASIC. 
Many STEM students and advocates are proud to note Mary as one of the first champions of getting girls into STEM, even opening a computer science department at Clarke College, a women's catholic college.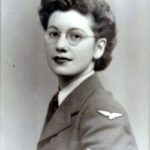 Recruited as one of the mathematical masterminds who helped to crack encrypted messages at Bletchley Park during WW2, Joan Clarke helped to make one of the most historically important technological advancements in recent history. 
Joan initially studied at Newnham College in Cambridge and achieved a double first in Mathematics and later being noticed as one of the top four mathematicians in the country.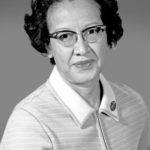 1918 to 2020
Katherine Johnson
You might already recognise Katherine Johnson's name and work from the recent film Hidden Figure, as she was one of the mathematicians/physicists responsible for calculating the trajectories and other important information for NASA's space flights. 
Katherine is responsible for three of the most historical events in history including Project Mercury, Apollo 11 and the Space Shuttle Programme.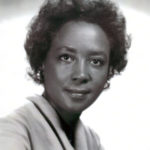 1933 to 2011
Annie Easley
Annie Easley is most notably known for her coding work around energy conversion systems, which paved the way for modern day batteries that are used to power hybrid cars.
Having worked at the organisation that eventually became NASA, Annie later became an advocate for and inspiration within the STEM community, encouraging both women and people of colour to follow their passions and make a change to the world with technology.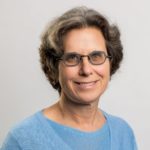 1955 to ongoing
Donna Dubinsky
Known for introducing the world to a Personal Digital Assistant, better known as a PDA and now recognised as a smartphone, Donna Dubinsky created the Palm Pilot the first ever PDA device. 
As a Harvard Business School and Yale University graduate, Donna combined her innovative tech ideas with business know-how to bring us the technology that we now know as smartphones.