If you had the money how would you plan your own music festival? 
According to eventbrite nearly 40% of festival attendees said they went to more music festivals this year than last, and over half planned to attend even more next year.
Despite this, marketing budgets are not limitless and you must ensure you are engaging the right people to attend.
Festival superfans are more likely to drive revenue as not only will they attend but the probability of them influencing others to attend is great. So here are 5 pointers to ensuring you make the most of your marketing budget:
Livestream this year to sell out next year
According to Digitell, 30% of fans who watch live video of an event attend that event in person the following year. That means that in addition to getting fans to come to your festival in person, you should encourage the fans who stayed home to tune into live streams.
Live Streaming concerts can turn an intimate set in a small venue into a global phenomenon. Venues and festivals are live streaming events to reach a bigger audience than ever before. I know myself that as soon as Glastonbury starts I am sat on the couch at home watching and wishing I weas there (hopefully next year). 
Some festivals even offer people at home the virtual reality experience form an app so you can fully experience the festival before buying tickets. AMAZING!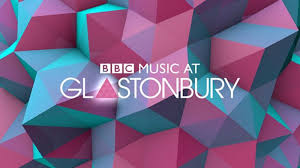 Promote through ticket sales pages
There are plenty of ticket sales pages you can use to promote your event – most of them even being FREE! 
Pages such as Skiddle also have the software to promote your festival to prospective ticket buyers via email, text and social media integration. You are also able to target customers if your festival is similar to their interests and previous ticket purchases on these sites.
If you have previously been interested in events on these ticket websites you will regularly receive email marketing from festivals and events indicating messages such as 'Do not miss out', 'Selling out fast' or '95% of ticket sales have gone' to push you towards buying the ticket, I know this definitely persuades me!
Maximise the use of social media
Social media marketing is critical to your festival's success. If you don't already have accounts for your festival on the most popular social media platforms such as Twitter, Facebook, Instagram, and Pinterest, create them immediately and start posting useful, meaningful content that your festival's target audience is likely to be interested in.
Publish helpful information such as schedules, parking tips, and video content to get followers excited for the event.
You can also use social media to retarget people who have shown an interest in your event. You can't let them forget as not everyone buys a ticket at first.
Competitions are a great way to get people excited about your event. Host a Facebook contest and give away free tickets, backstage passes, a performer meet and greet, or merchandise to the winner.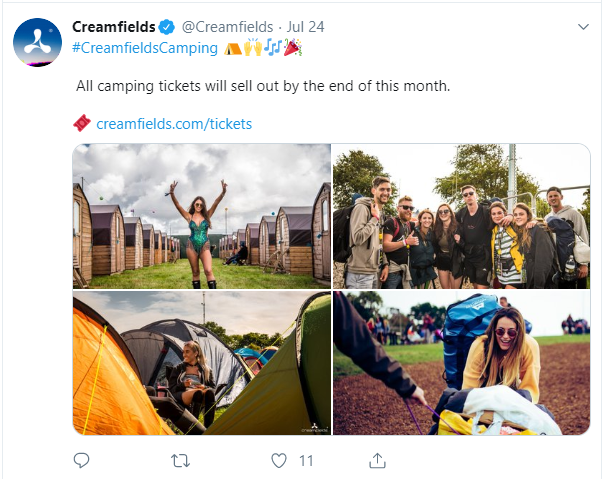 Partner with local companies and sponsors
Increase the popularity and cool factor to your festival by asking bloggers, Youtubers and Instagrammers to promote the event – maybe offer free tickets to these people to boost the sales of tickets.
Some of the bigger festivals have partnered with large brands such as:
Charge Candy – customers can hire portable chargers – making everything more convenient for people attending. Available at Leeds, Creamfields and Download.
Smirnoff the official vodka of Creamfields – Smirnoff have limited edition drinks available at festivals such as Smirnoff infusion available in Orange, Grapefruit & Bitters or Raspberry, Rhubarb & Vanilla.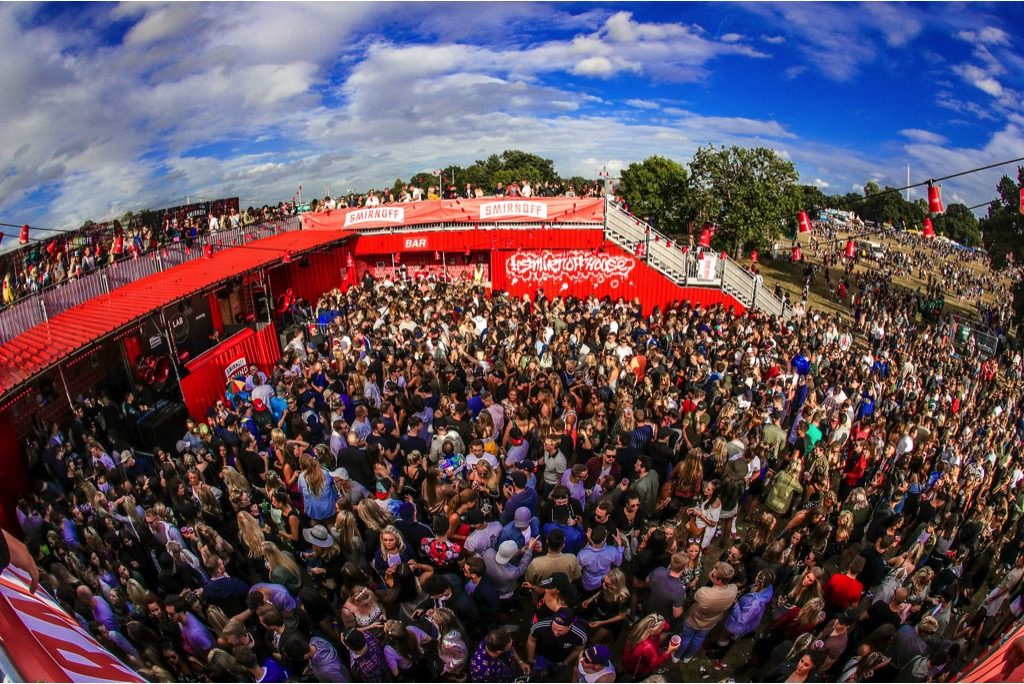 Don't just advertise in the area
Many people are prepared to travel to a festival, with most willing to attend an event in a different country. A lot of European festivals have visitors from all over the world it is important to make sure you are not limiting your audience to people in the area.
Location should not be the basis of your marketing strategy!
Do you have anything else you think you can add to this? Get in touch
Written by Heather Turnbull