Since August 2019, WeAreTechWomen has been searching the UK for the best female tech talent in the country. With the support of headline sponsor J.P. Morgan, WeAreTechWomen has now revealed the winners of the TechWomen100 Awards.
The TechWomen100 awards are the first of their kind to focus solely on the female tech talent pipeline and to also recognise the impact of champions, companies and networks that are leading the way for future generations of tech talent. Highlighting the achievements of these women is part of the WeAreTechWomens campaign to shine a spotlight on 1000 future female leaders in technology by 2025.
The shortlist showcases remarkable women within the technology and STEM sector, we have selected a few who have made an impact in the tech industry!
Anahita Mahmoudi - Capgemini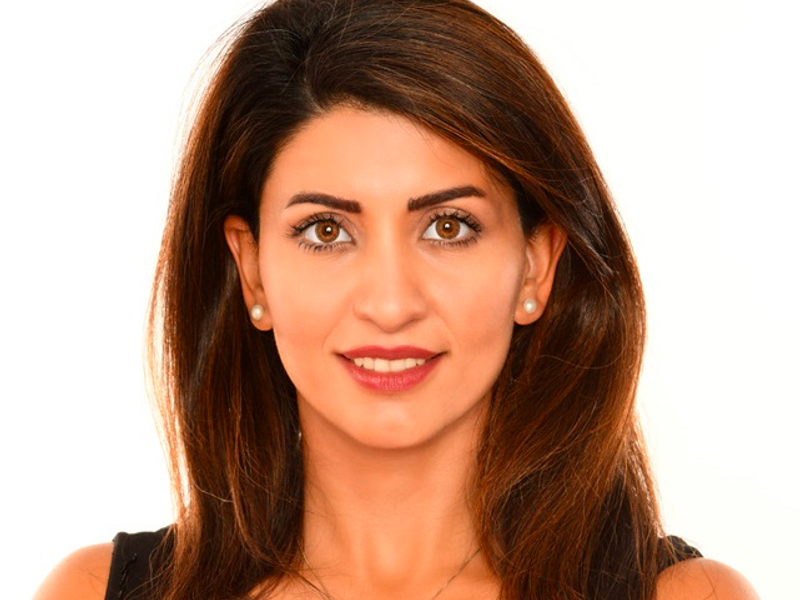 In 2012, Anahita started her career as an application consultant in Sogeti UK – Part of Capgemini, with a drive for design and innovation in the technology sector.
During her time in Capgemini, Anahita has created a training roadmap for junior talents within Digital Customer Experience, providing a viable route for advancement, particularly for women in a traditionally male-dominated environment. She also promotes cultural transformation using modern training and coaching methods.
Anahita supports Capgemini recent partnership with Code Your Future, a not-for-profit developer course to create a Digital Academy, providing digital skills training and employment opportunities to refugees and others from disadvantaged backgrounds.
Alison Choy - Starling Bank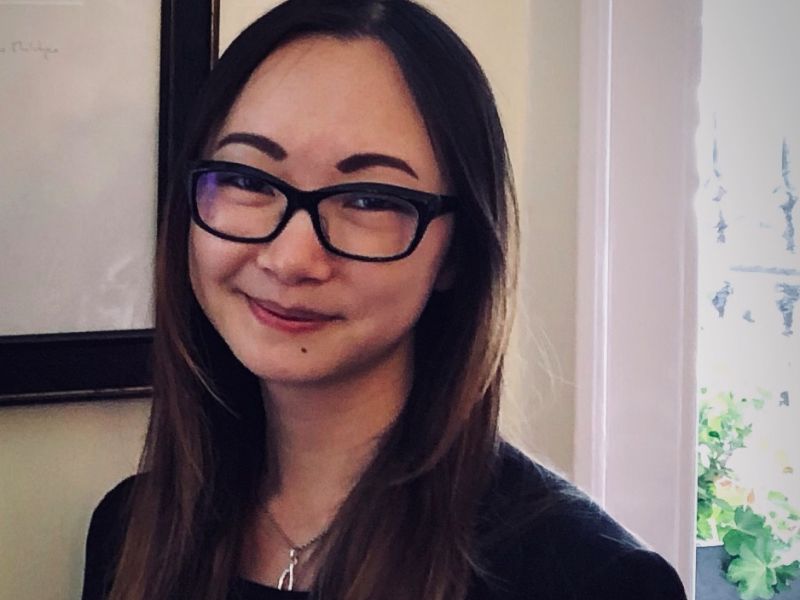 Alison is a Data scientist & software engineer working in the fintech industry – Starling Bank. She has PhD in cheminformatics with applied machine learning from the University of Cambridge. Alison started out as a chemist and as part of my PhD she was required to learn programming, so Alison taught herself how to code by watching YouTube videos.
Programming turned out to be what what she enjoyed the most! Alison worked as a software engineer for Alfa, a financial technology company operating in the asset finance market. She then moved from Alfa to Starling Bank in 2018.
Her initial role at Starling consisted of integrating the bank's backend application with other financial services providers to offer customers the ability to transfer their data securely from one to the other. She has since moved into a data science / data engineering role within Starling, where she is responsible for gathering and fulfilling the organisation's data requirements from compliance and regulatory reports to financial reconciliations and investor documents.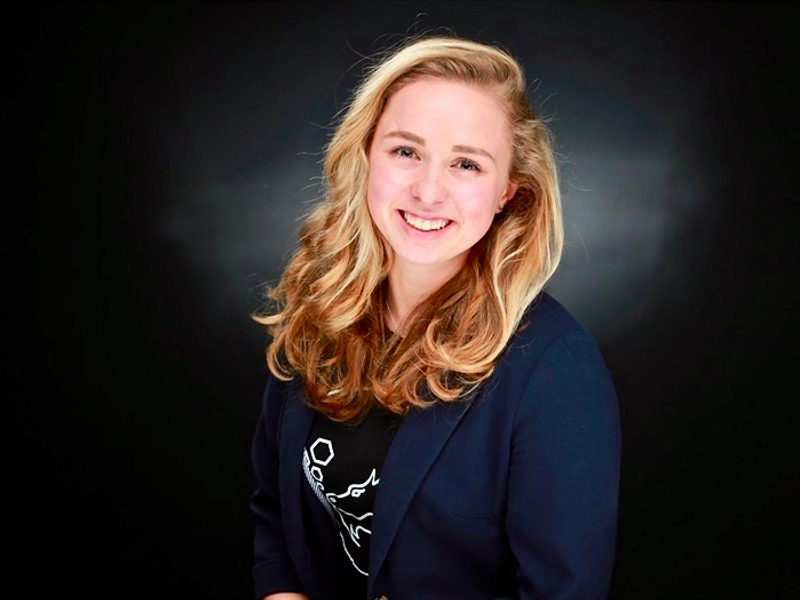 Joining the company 18 months ago, Grace had come straight from a Biology degree at the University of Exeter.
Despite the fact that she had limited programming experience and no formal computer science education, she took the challenge head on and immediately got stuck in, learning and improving upon these skills.
As a Developer Advocate, her role involves programme demos and proof of concept applications to show to clients and developers, Grace also writes blogs, guides and tutorials, and presents at conferences internationally. Despite the steep learning curve, she has progressed quickly, building several new demos and now presenting her work on an international scale.
Using her unusual educational background for this field, she has found ways to simplify and demonstrate emerging software architecture styles using biological analogies.
Eva Meyer de Stadelhofen - GirlCode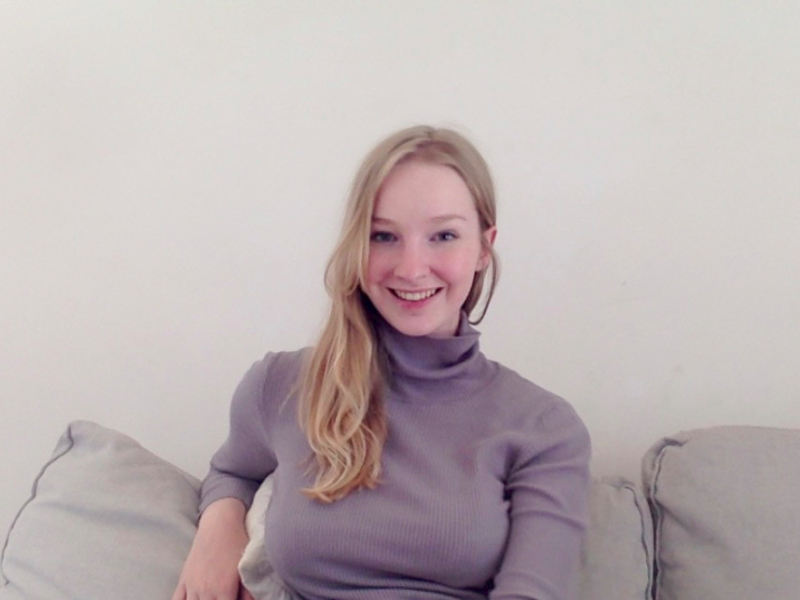 Computer geek and human rights activist, Eva is the founder of GirlCode, an international nonprofit and network who aims to reduce the gender gap in the STEM industry by teaching girls of age 8-17 how to code.
To do this, GirlCode offers weekly coding lessons in its clubs and in its workshops, as well as a mentorship program where girls are put in contact with entrepreneurs, scientists, and all-around girl bosses so that they can be inspired and find their STEM superstar. Founded in 2017, GirlCode currently has 304 active clubs in 25 different countries, therefore impacting 81,345 girls as of September 2019.
Thanks to her work with GirlCode, Eva has recently been chosen by Global Changemakers and the Thomas Reuters Foundation to attend their summits as one of the best entrepreneurs worldwide.
Holly Boothroyd - Microsoft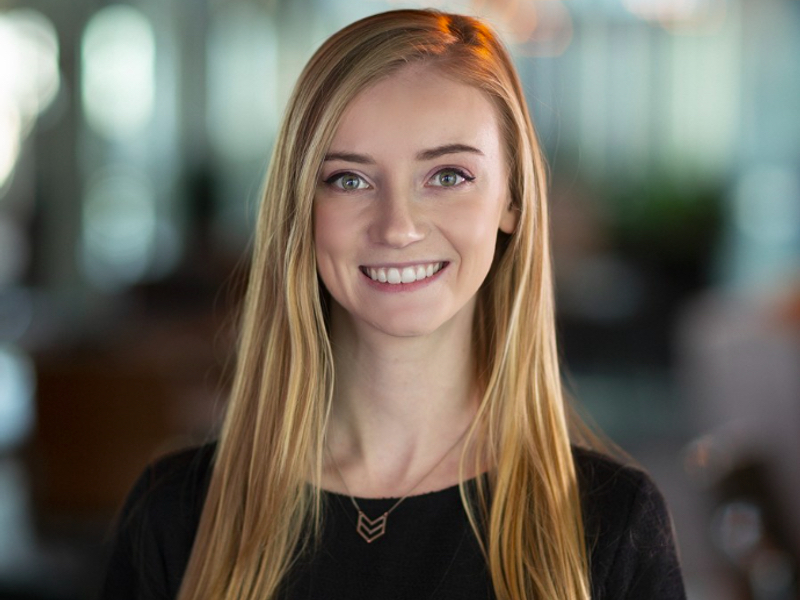 Holly is a Microsoft Software Engineer who has worked on multiple globally released products including Paint 3D and Xbox, and now develops the virtual assistant Cortana for Windows.
In her role she collaborates closely with designers to create experiences that users love and will make them more productive. She is responsible for core client features and implementing the main look and feel of Cortana on Windows. Her code is currently on over 800 million devices world-wide!
Between developing applications, she an active advocate for diversity and inclusion for women in STEM. She is on the Technical Women at Microsoft Board and works with the Microsoft DigiGirlz team and external organisations like Code First: Girls and the STEMettes to empower women and help others realise their full-potential.
Moriah Baxevane-Connell - Google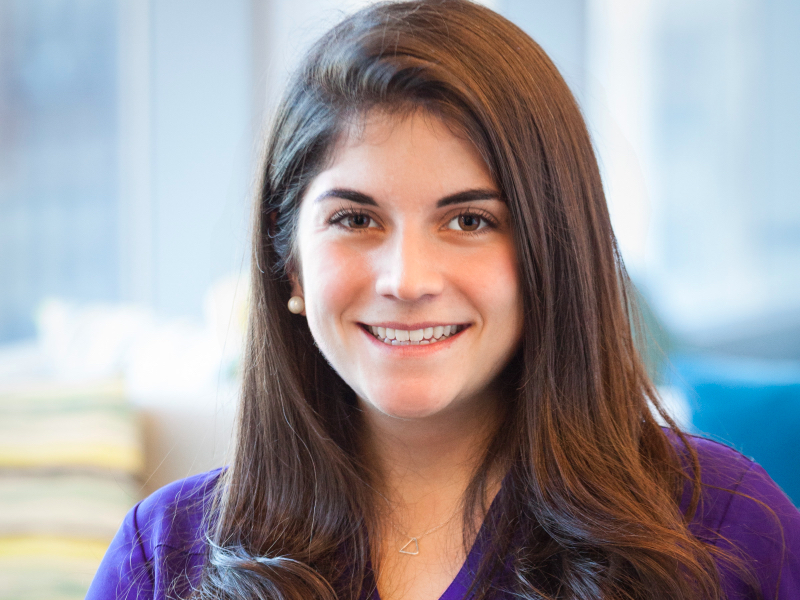 Moriah Baxevane-Connell is from a small, rural town in Pennsylvania, USA.
During her time at university, she accidentally fell into the field of technology after taking a C++ module required for her originally-planned maths degree and was hooked. Throughout her remaining years in school, Moriah attended the life-changing Grace Hopper Celebration of Women in Computing (GHC) twice, including presenting original research around women in tech-related fields of study in 2011.
Throughout her career, Moriah has remained very passionate and focused around promoting and encouraging women in technology – something that stems from her years as one of the only woman in her field of study at university. She was lucky enough to have three incredible female professors-turned-mentors during her time in school, and they gave her the incredible foundations on which to build her technology career.
Now at Google, Moriah has already become involved in women in cloud initiatives and mentoring groups, has attended and worked the Google booth at the Women of Silicon Roundabout conference, and has spoken at the Wonder Women Tech conference. With a ''pay it forward'' mentality, Moriah is a mentor to multiple young women within technology, as she has (and still does) consistently leaned on her amazing mentors throughout her career.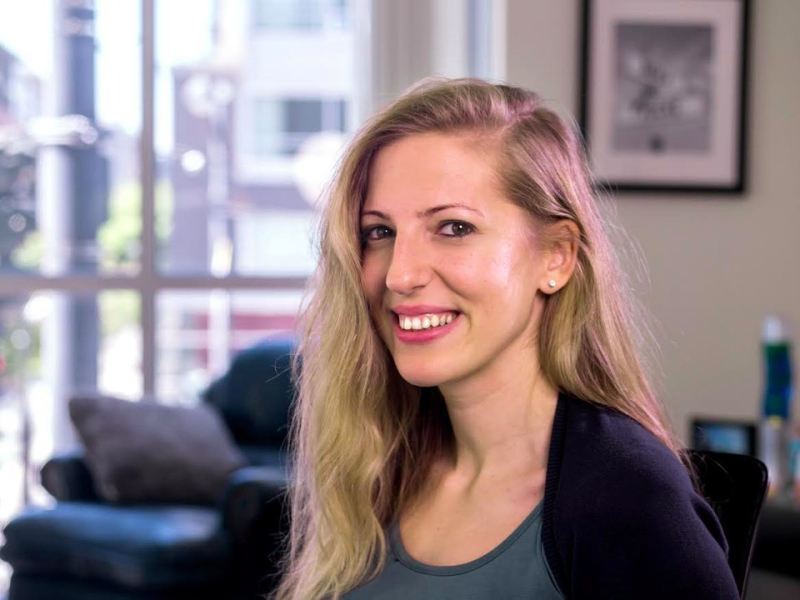 Marily has spent her career leveraging state of the art AI models in order to make users' daily lives better.
Marily now works for Google as a Machine Learning Product Manager on Speech Technologies, previously worked at Facebook London as a Data Analyst and is also the founder of a London-bassed EdTech startup. Marily holds a Ph.D in Computer Science from Imperial College London and is a part-time Teaching Fellow at Harvard Business School on Innovation & Strategy.
Dr. Marily Nika is not only an outstanding scientist; outside of her day job, she dedicates her life to supporting and championing the Women in Tech community in every way she can. She has been an outstanding ambassador and is an inspirational role model and humanitarian, that has as a life goal to aspire the current and next generation to join a career in technology. Marily has delivered three TEDx talks and has received international recognition — including the Woman of the Year 2018 Award by the FDM Group (everywoman) in London, as well as the Women in Science and Engineering Influence Award in 2015 that was awarded to her by HRH Princess Anne, for empowering the Women in tech community, by having founded 3 women in tech groups.
Penelope Hindle - X-Lab Systems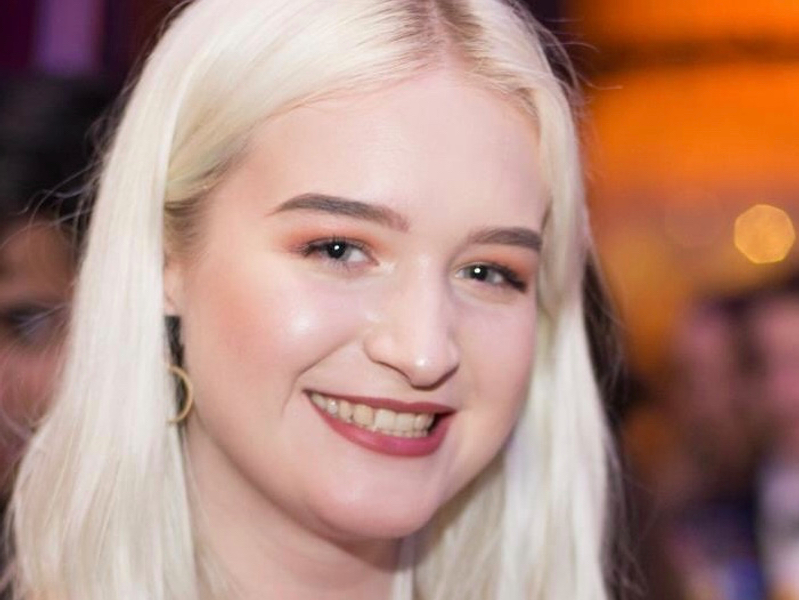 "I first heard the term Computer Science when I was 15 and knew it was what I wanted to do".
Penelope went on to study Computing at A-Level, where she was the only girl out of 1000 students in the year. After completing her A Levels in Further Maths and Computing, she accepted a place at Leeds University to study Computer Science.
During her time at University, Penelope had the opportunity to complete a 3 month internship at a tech startup as a frontend developer. She then went on to complete a year in industry at another software company, X-Lab, as a Technical Project Manager. X-Lab make software for NHS pathology labs, and she was responsible for taking labs through the deployment process (VPN setup, Pipeclean testing, User Acceptance testing). 
During her final year, she worked part-time at Leeds City College, teaching girls how to code in C++. Here, she was responsible for both producing and delivering the lesson content. She also continued to work at XLab as a part time software developer. Penelope recently graduated with a 2:1 in Computer Science, and has now re-joined full time at X-Lab as a software developer.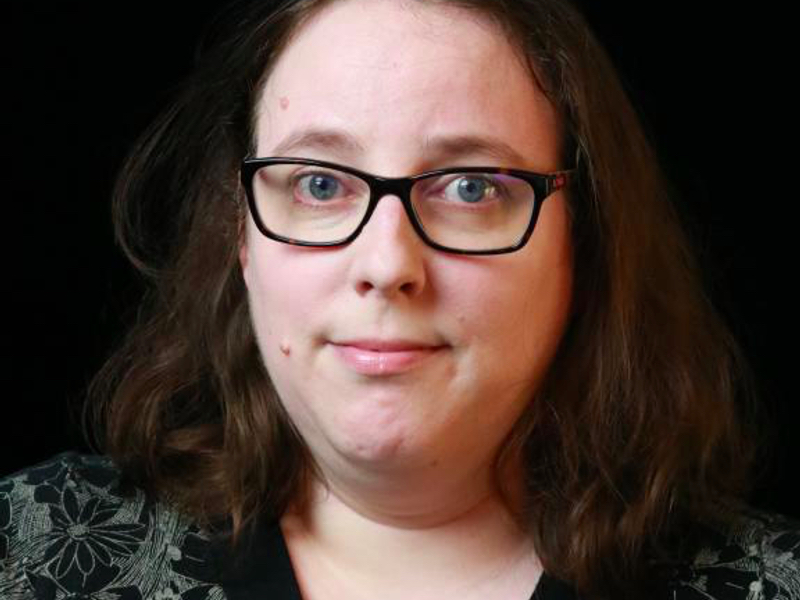 Suzie works as a Solutions Architect with Amazon Web Services (AWS) helping customers in the UK and Ireland with their journey into cloud adoption.
This is a technical role which draws from her 20 year career working in IT. As part of this role she also mentors and trains those starting off their careers within AWS, on different graduate and intern schemes.
In her first year of working at AWS she launched and Chairs the UK chapter of AmazonPwD an employee led network for People with Disabilities. 
Suzie is passionate about universal and inclusive design in technology, and how this leads to more accessible products. She is always looking at ways AWS services can be combined to create better experiences for people with disabilities and in turn the greater population as a whole.
Previously Suzie has worked in global companies in areas such as Banking and Finance, Oil and Gas building IT platforms and payments systems still used across the globe.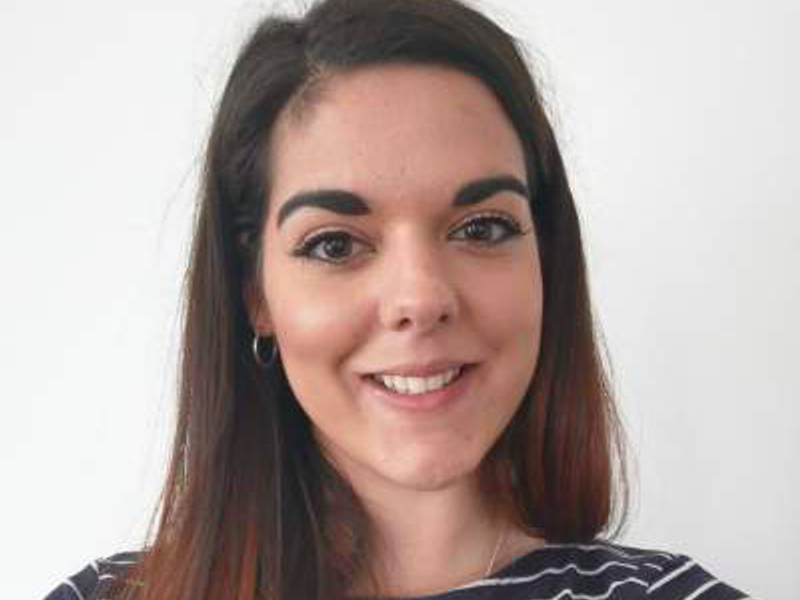 She joined the HSBC Commercial Graduate program and completed two placements, one in Manchester and one in London before joining the newly formed Corporate and Institutional Digital team as a Product Owner.
In this role she led the ideation, creation and deployment of a new internal website for the bank, teaching staff about digital trends and new technology. The website launched to all 230,000 staff members globally and was the recipient of 3 external awards.
Tara was also a vocal advocate of blockchain technology and cryptocurrencies within the bank, and left to pursue a full-time career in the industry, joining Lendingblock as the Product Manager. Here she led a development team for the industry's first securities lending platform for digital assets and during her time in this role she was named at the 'Young Leader of the Year' by the Women in IT Awards.
Tara then joined the PR9 Network, a cryptocurrency exchange for digital assets held in cold storage and led the development/product team. Whilst in this role she was awarded the WeAreTheCity award for Rising Star in Digital 2019.
She is now a Product Owner for he cryptocurrency compliance company, Elliptic, where she leads development within the platform team.