5G is taking off throughout the country, having already been trialled in London, Bristol and Worcester. Put simply, 5G means 'fifth generation mobile networks' –  allowing you to call, text and get online, and is almost 100 times as faster than its predecessor, 4G. Early in 2019, the 'fifth generation technology' was trialled in Bristol with Blu Wireless Technology teaming up with Mclaren on a project to test a range of 5G wireless technologies on driverless cars.
How does this trial differ?
Due to its success around the country, the 5G pilot in Liverpool has now been given an extra £1.48 million in funding. Eleven organisations in the city, from hospitals, technology SMEs and universities have joined forces to create new 5G supported health technologies. Differing from other 5G tests across the UK, Liverpool are focusing providing improved health and social care for patients. The projects are primarily aiming to help people in hospitals be able to manage long-term health conditions such as epilepsy and diabetes at home, enabling resources to be freed up for emergency care.
Some of the technologies being trialled in the city include:
Safehouse Sensors, a company with an aim to improve care for individuals who require support to live independently. The sensors are installed in homes to monitor environmental conditions such as change in temperature and can also detect falls and unusual behaviour patterns.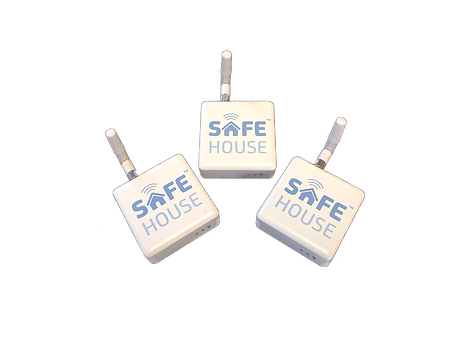 PAMAN, a product which provides a video link to a local pharmacy to aid people to take medicines at home safely. You can see the product in action here.
Telehealth in a Box', designed to aid communication between patients in the community and their local hospitals. It also incorporates 5G supported VR devices which are used as palliative pain distraction in wards.
These technologies rely on 5G's speed and durability to provide a consistent service for patients. Work in Liverpool has been recognised by UK's Minister for Digital, Margot James who recently visited Liverpool's 5G testbed and "saw first-hand how 5G can improve quality of life and transform the way health and social care is delivered in our communities.""