Headphones – the link from tech to our ears! All you want to do is listen to a few tunes on the way to work, but you find your headphones have been somehow having a little party in the pocket of your bag and managed to get themselves into the world's worst knot! You spend about 5 minutes actually figuring out how you are going to battle this monstrous pile of wires, do you leave it or tackle the knot from hell?!
​This either goes one of two ways:
1. In you attempt to loosen the knot you pull and pull at different wires creating a bundle of mess and creating a knot that is a a lot tighter and worse than before! It's getting on to about 10 minutes now, you don't have long left of your journey so in your frustrated state you pop on your Spotify and listen to your music with a massive annoying knot glaring at you from the corner of your eye, questioning whether you will ever be able to battle it or is it just easier to buy new ones?
So you just sit there looking like this…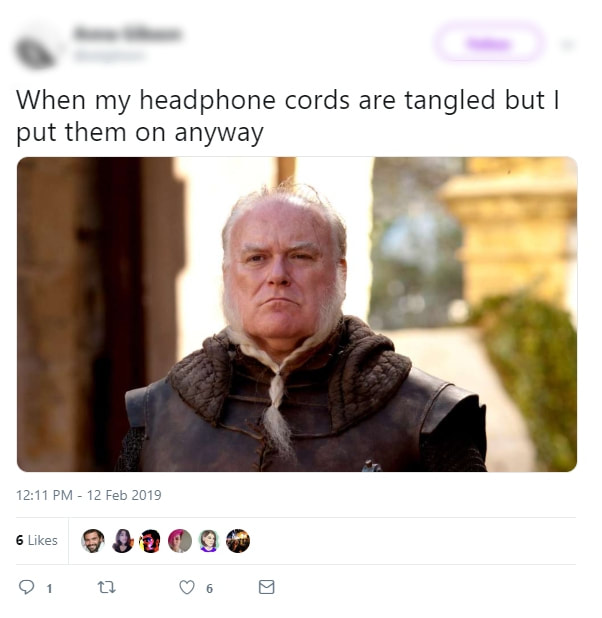 2. We have the miraculous miracle: the headphones with one pull suddenly loosen up,you slot it the end into your phone and within second have the perfect playlist on ready for a relaxing journey ahead, what were you actually angry at? 
Just kidding
, this never actually happens so best of luck for everyone who next tries to get their headphones out because you will need it!
Here is some views from people on Twitter feeling the same #HumpdayHeadaches