Climate change has been a hot topic for several years and is remaining a key focus for countries, governments and society alike. It can feel like there is an overwhelming amount of information regarding the best and most accessible ways to help tackle the problem. So what exactly can technology do to help?
Technology on a Global / National Scale
Increasingly advanced technologies are being introduced on global and national scales to help combat the climate change crisis. Many of the technology based initiatives are being introduced by organisations in order to create new solutions that tackle the problem in a new way. 
Some examples of these programmes include:
By creating smart cities, countries will be able to proactively lower emissions and keep them at a minimal level as the population grows. Tracking tools such as Google's latest map estimates  and Alphabet's Sidewalk Labs will allow high polluting areas or factors to be identified and minimised.
Artificial intelligence within renewable energy
 Integrating AI within the operation of solar panels and wind turbine allows operators to more accurately forecast weather conditions and automate processes that affect performance, conversion and output of energy.
Mass automation in farming
Much like with the production of most other commercial goods, robots and automated processes will soon be able to take over agriculture and farming. New vertical farms will maximise the production of fruits and vegetables whilst reducing the space, energy and resources needed, overall reducing the emissions and footprint created.
Technology on an Individual Scale
If you want to use technology that is easily accessible and simple to integrate into your current lifestyle check out your Apple or Android app store. There are many apps available to make a more eco-friendly lifestyle a priority. 
Whether its concern for animals, global policies, or just wanting to get a better understanding of climate change there is an app to make it clear and learn how you can do more. A few apps include:
WWF Together –  This app was created by the World Wildlife Fund to demonstrate the impacts of climate change on species around the world. You'll be updated with news features, conservation updates and facts regarding lots of animals.
Earth-Now – Created by NASA this app shows you recent climate data for the whole world. Each area is given a colour code and vital sign to show different levels for a range of environmental conditions. 
UN Climate Change – This app has been created by the UNFCCC to provide up-to-date and detailed information on the UN Climate Change processes. It even lets you get involved with events in real-time.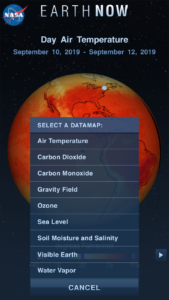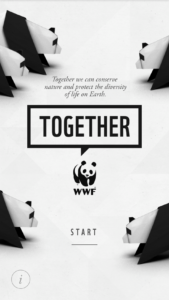 JouleBug – Created to help you lessen your impact on an everyday basis, this app gives simple tips to improve climate change with one act at a time. 
Buycott – An app that helps you make better decisions with everything that you buy. Simply scan a product barcode that you would normally buy to find out the global footprint it has, if it has a much larger impact than expected then you can share this information and find better alternatives.
You can find more information regarding technology tackling climate change in the following articles from the Independent, Time and Entrepreneur.
To find more apps that can help you tackle climate change in your daily life, take a look at articles by Download and Mashable.