Stirling offers the perfect blend of technology and financial expertise for fintech companies to reach their true potential. Stirling is already home to over 70 tech companies and is rapidly becoming a key centre for digital technology growth. The creation of Codebase, now the UK's largest technology incubator, is another exciting evolution that will see Stirling lead the way in rapidly transforming the UK digital scene.
Back in 2018, The collaborative £25 million ESM Capital Growth Enterprise Investment Scheme Fund was set up to support "innovative growth and scale-up technology orientated companies' across Stirling, Scotland and the north of England. ESM has >£9 million invested across 10 different businesses to date and currently maintains a membership of >80 high net worth individuals, many of whom have been involved since day one.
The University of Stirling has 11,600 students and is ranked 7th in the UK for graduate employability, with 96% of students in work within six months of graduating.
The University of Stirling produces a steady flow of graduates to service the digital technology sector with courses at either degree or Masters level in; Business Computing, Computing Science, Software Engineering, Big Data, Information Technology and Software Engineering.
Forth Valley College also provides a range of qualifications, up to degree level, in Computing, Software Development and Applied Computing.
CodeBase Stirling is the heart of the city's growing technology ecosystem. The hub gathers and supports the tech community by clustering startups and bringing together industry, investors, and academia. They provide scale-up education, hotdesking and flexible work space, mentoring and excellent events.
Codebase has now helped over 50 tech startups in Scotland to excel in a tech savvy environment including Beezapps, CodeClan, CloudSoft, Holoxica, thinkWhere and many more!

CodeBase's tech meet-up is every Tuesday's first week of the month. Discussion starts at at 7, allowing you to meet with like-minded individuals interested in learning something new or imparting their knowledge you will learn something new about the tech industry, no prior knowledge or level of technical experience needed or expected! Afterwards heading City Walls to continue the conversation and have enjoy a refreshment.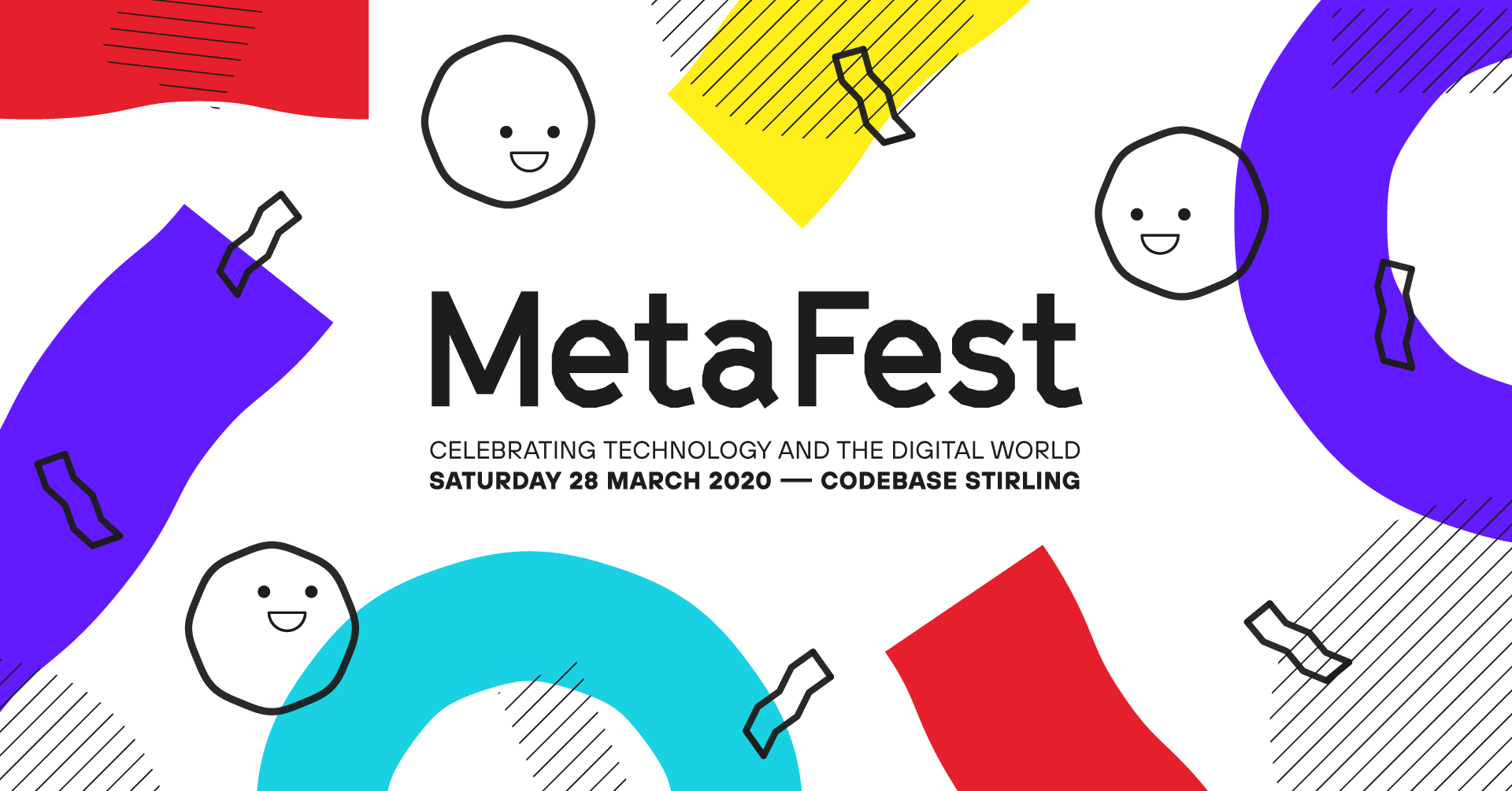 MetaFest, which is conceived and produced by CodeBase Stirling, aims to engage and inspire young people across the country to think about how technology is changing the world and to consider their place in a fast changing future. 
The major festival of innovation, which features everything from virtual reality installations to cutting-edge video games, is being held in Stirling on Saturday, March 28.