We visited some of the local communities' meetups this Christmas and here is a little insight…
We ventured to Nottingham to attend the TechNottingham Christmas party to celebrate the tech community – TechNottingham. TechNottingham aims to make Nottingham a better place to work and live in technology by following these:
Community building – at our events and in our online communities.
 Education

– Removing the barriers to becoming a part of the tech community and improving the skills and co-operation of tech workers within the city

Supporting businesses

– helping both startups and established businesses address the challenges around running a tech business in Nottingham

Advocacy

– Promoting Nottingham more widely as a place to work in technology and do business in the technology sector.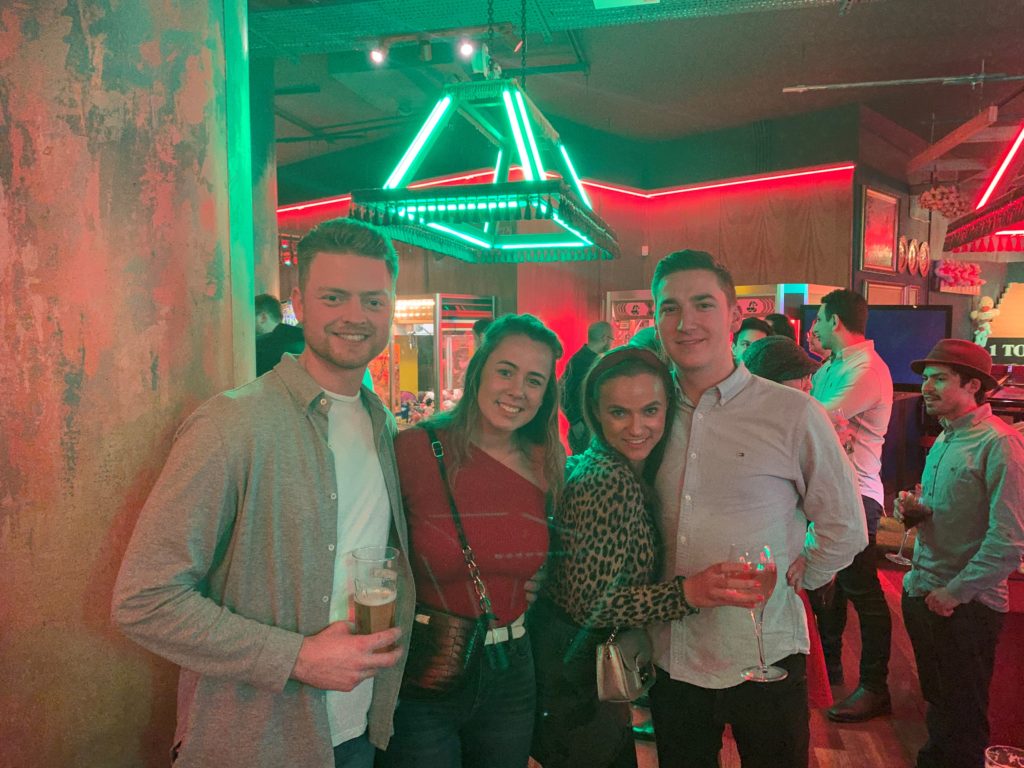 They create monthly meetups, being part of a developed Women in Tech study outreach programme, a 24/7 Hackathon like nothing has ever been done before all bringing together like-minded individuals. 
With the best venue by a country mile Penny Lane Arcade and Bar definitely met my expectations. This year, we're taking over Penny Lane arcade and bar. We have full access to the amusement arcades, play some ice hockey or pinball and keep an eye out for prizes to be won round the Kentucky Derby!
My personal favourite was Outrun 2 which is a racing game, when you and another player go head to head in a race. I soon became very competitive playing against newbies and replaying previous competitors. My personal favourite was the Ferrari Testarossa with great speed almost every single game.
I loved this meetup as it gave me a chance to finally meet a lot of people I have been chatting to on social media platforms such as; Slack and Twitter and of course the food was exceptional!
Thanks to the Founder Andrew (below) and his helpers Carol, Louise, Helen and Anna.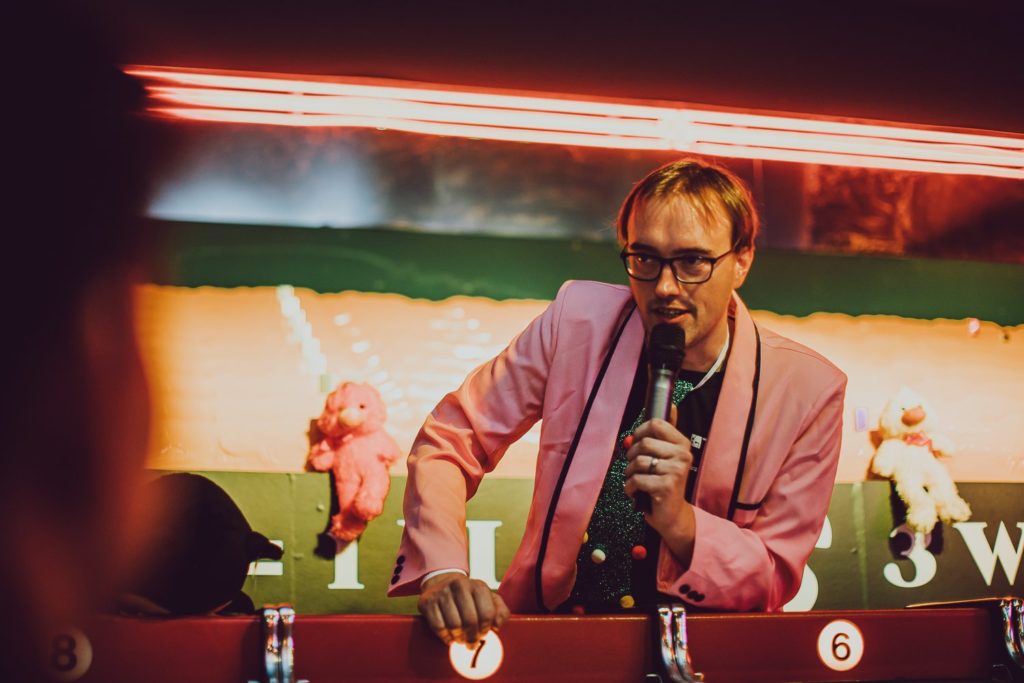 Our Testing Team at Searchability headed to Ministry of Testing in Manchester. Ministry of Testing are a community of people who are passionate about software testing, test process & agile software development. Ministry of Testing has created TestBash, software testing conferences and all software testing content.
Chris, Amy, Daniel, Darryl and Gabbi (our Searchability Consultant) ran the event called 2019 Retrospective and Christmas Celebration. This event looked at what we have learnt this year, goals for next year shout out on favourite tools, technologies and testers. Gabbi our Head of team Testing represented Searchability in sponsoring this event along with Testers in her team to set up the event. 
They discussed potential ideas for events for next year and what they hoped would be store for 2020's plans.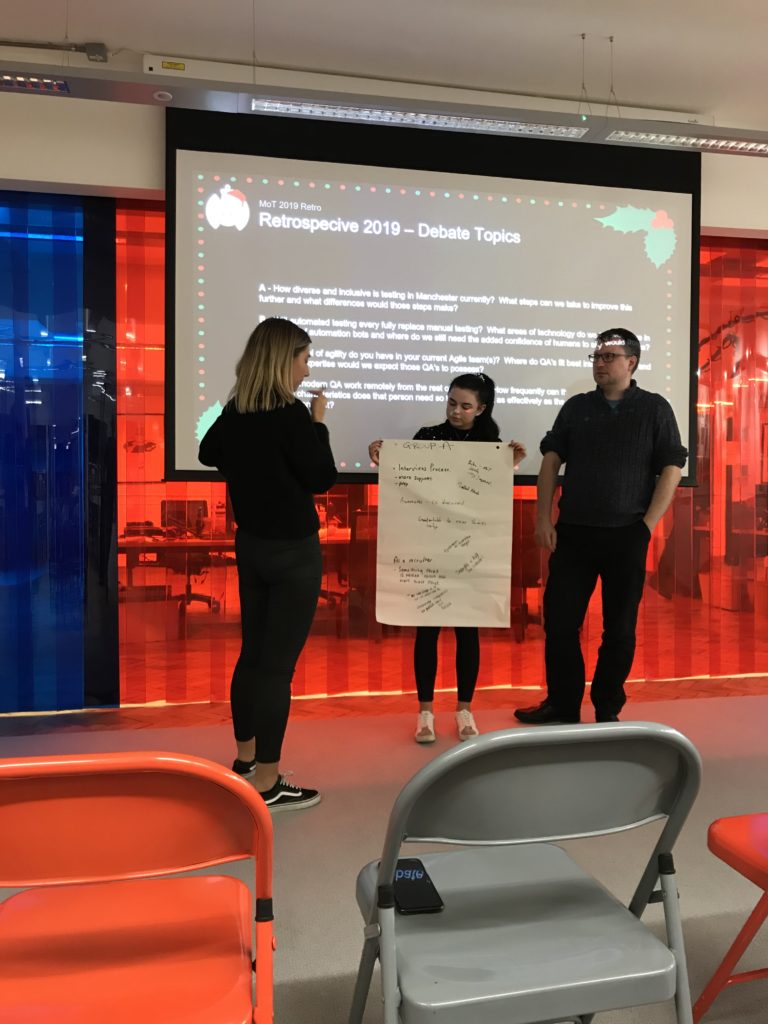 Here Gabbi and Olivia discussing whether the Testing community in Manchester is inclusive and diverse and what they can do to help in the new year if they think it isn't.