Bubble, the online app helps parents find reliable babysitters which was released in London in 2016. With a huge success, being used by over 30,000 parents and babysitters this company has it the ground running. Co-founders Ari Last and Adrian Murdock have now wanting to push for the release in Nottingham after monitoring a high demand for babysitters in the city.
Ari Last, a parent of three, set up the app immediately after becoming a parent and facing the problem themselves of how to organise a babysitter without it falling through at the last minute or even acquiring someone they could trust without just by using word of mouth or expensive childcare. They realised that relying on someone to look after your children is one of the most important things in their life so why not create an app to solve the one issue all parents face.
Enter the date and time you need and for how many hours and Bubble will identify babysitters in your area, mutual connections, their fees and recommendations that are left by from other parents. So it is a simply way to find exactly what you are looking for! Additionally, every sitter has be cleared through an online identity and background check before their profile is allowed to go live, they may even an "enhanced check" meaning they have met with the Bubble team in person.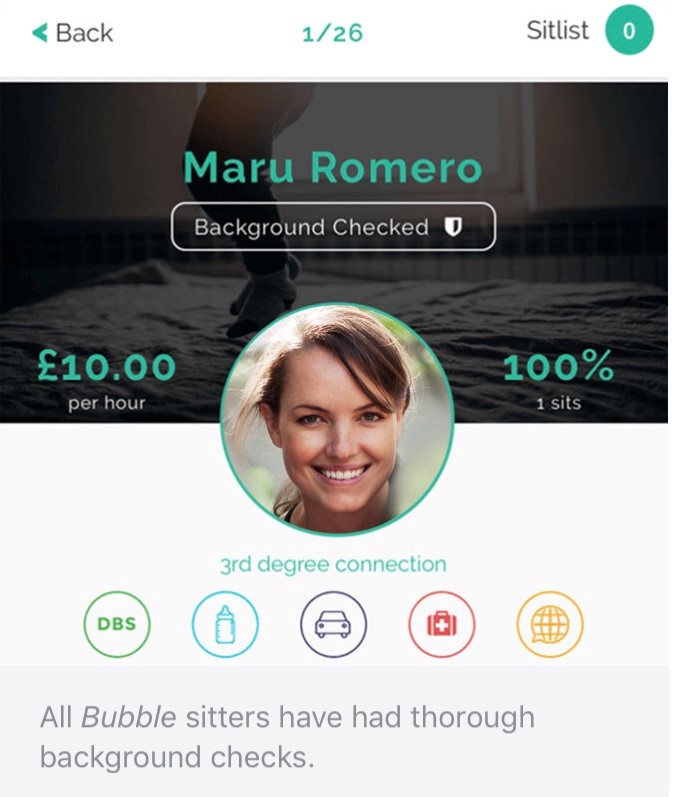 Co-Founder Ari Last added "it's not just helping parents with their social lives, but with their social lives, but with their work lives too; bubble is providing parents – working mothers especially – with the flexible childcare solution they need in order to get back to and get on with work".
Even after the recent release over 100 baby sitters have signed up from teachers to nannies, so it is already proving popular. Give it a go and download the simple and easy app here: https://joinbubble.com/