It's getting to that time of year where everyone is talking about the C-word… I'm talking about Christmas.
The Jingle bells are starting to ring, everyone is putting up their tree and decorations, christmas music has started to creep into the daily office playlist. There is so much planning, decorations, secret santa, holidays, meals. And of course the Christmas Party! Some people love it and some hate it, but how early is too early? 
Christmas at home and Christmas at work are two altogether different things:
Secret Santa is looming at work, who will you get? You know it won't be someone you know and maybe you will do a swap deal with your mate. What if you just take a different approach this year and buy the weirdest thing you can find on wish haha.
At home everyone is asking for the biggest most expensive present they can think of – when did we all become billionaires?! Just when you've found the most perfect present, bought it, wrapped it, everything, you see them rocking the item fresh from the pre-Christmas sales! AHHH now what do I do.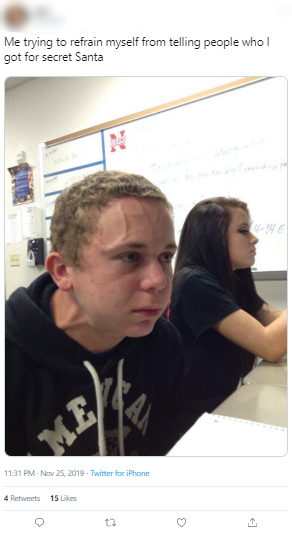 So when is it acceptable to put your tree up and have a christmas themed screensaver? You hype yourself up for all of November but when is the big switch on? It's actually a lot of hassle, getting it out of storage and spending the day putting it up and the arguments of where to put the tree.
One day you'll just walk into work and see a Christmas tree, tinsel and twinkling lights – what a treat!!
There is always going to be an office split! you have the scrooges, the overly organised Christmas fairies, and the people who simply do not give a damn. Either way All I Want For Christmas is soon blasting out and at least for abit everyone loves it.
What confuses me is the date of the Christmas party, some companies have them in November some in December and even in January! Is this really about Christmas or just a good excuse for everyone to go out and get drunk?
All the ladies are planning their outfits, hair and makeup, the stress is real! Prepare for awkward conversations, drunken colleagues, crying in the toilets and secret smooches.