Over the past few years, we have witnessed the evolution of the healthcare industry. The credit here goes to emerging technologies like blockchain and artificial intelligence to name a few. 
Mobile health (mHealth) is on track to be a nearly £300 billion market by 2025. The telehealth industry will grow approximately 19% between 2019 and 2025. And healthcare data is projected to grow 36% through 2025.
With all this innovation, how do you sift through the plethora of patient and fitness-centered apps out there to find ones that are actually helpful in a clinical setting?
Easy. We did it for you.
Babylon's engineers, doctors, and scientists developed an AI system that can receive data about the symptoms someone is suffering from, compare the information to a database of known conditions and illnesses to find possible matches, and then identify a course of action and related risk factors. People can use the "Ask Babylon" feature to inquire about their medical concerns. 
In pursuit of its mission, Babylon offers a "talk to a doctor" service via its app, GP at Hand that provides 24/7 access to healthcare professionals through video or audio conferencing. The app can be downloaded from Google Play or the App Store.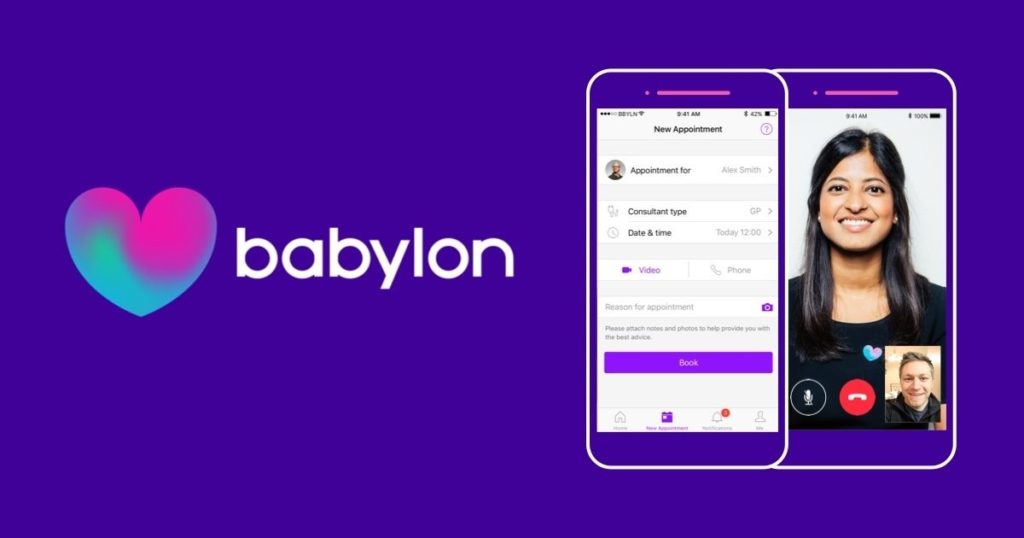 No-one likes taking time off for a doctors appointment or waiting to be booked in, with Babylon you can save time and effort and see a doctor online in minutes using your mobile from home, work or holiday.
Stressed out? Meditation has been shown to reduce stress, improve focus, and even help people get a better night's sleep. Headspace is a mediation app made simple, that will steer you through the essentials of meditation and provide you with potentially life-changing mindfulness skills in just a few minutes per day. 
Headspace can serve as an aid to help you meditate for sleep, weight loss, focus, sports, anxiety, relaxation, or anger, and can be used either on-the-go or when you're offline. Describing itself as "your personal guide to mindfulness," Headspace is a comprehensive mindfulness tool which makes incorporating self-care into your routine a breeze.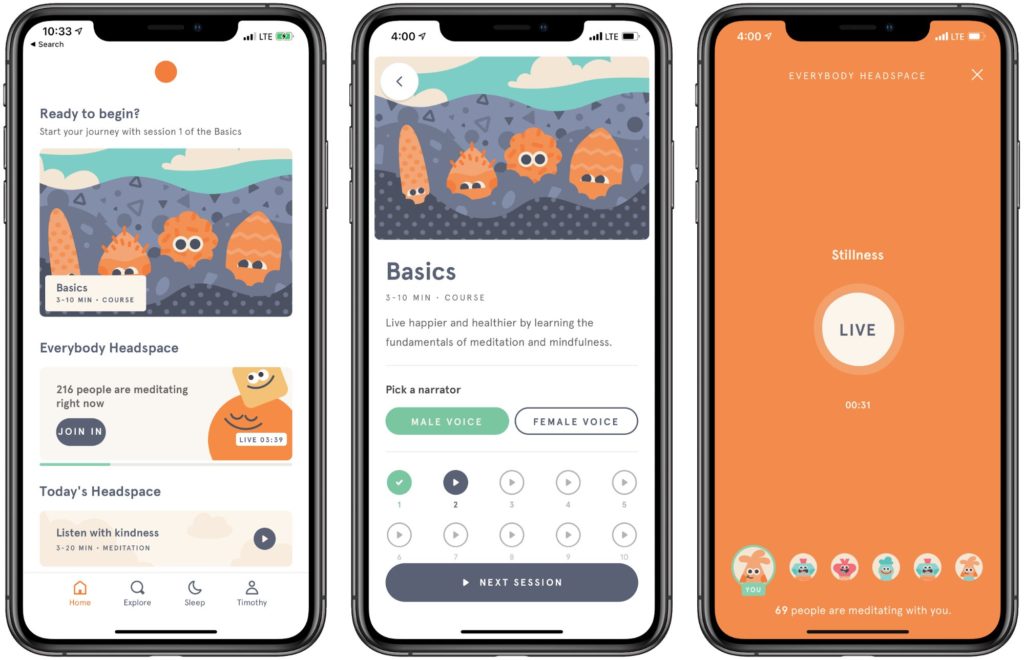 According to Headspace, just 10 days' use of the app can increase happiness by 16% – and with content covering everything from sleep and fitness to self-esteem and stress, there's plenty to enjoy.  
Following a recent funding round of £93 Million the mindfulness and meditation startup has now raised a total of £168.2 allowing the company to expand into new markets and improve its app offerings.
Feel is the world's first emotion sensor and mental health advisor, worn as a wristband for emotional tracking. Feel helps people build better and lasting emotional health with real-time, evidence-based advice and support 24/7.

The integrated sensors on the wristband measure and track biosignals throughout the day, while the mobile application visualizes the results and provides personalized recommendations to improve emotional health.
Mental wellness unicorn Calm has more than two million subscribers to its mindfulness and meditation app, raising over £140 million in funding to bring "mental fitness" practices into the daily lives of mainstream consumers. Anchored in a range of audio courses, the company has expanded to video and even book publishing. 
Similar to Headspace, Calm offers a collection of guided meditations and relaxing scenes and sounds to help users sleep, relax, and find a few moments of calm anywhere, any time of day. In an increasingly hectic, fast-paced world, its goal is to provide a sanctuary from stress and to help people experience the life-changing benefits of regular meditation.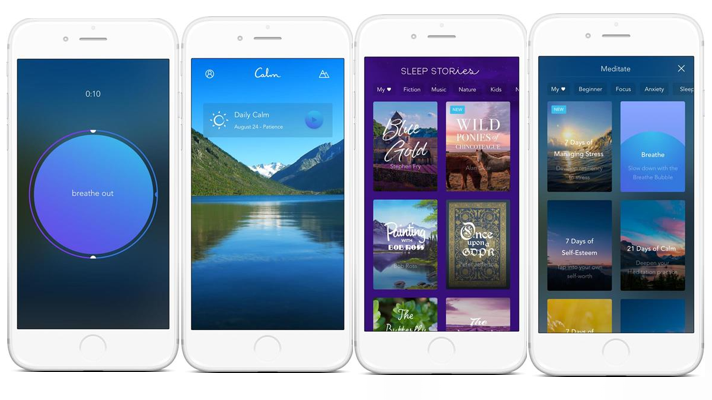 One for the doctors- Epocrates bills itself as the #1 medical reference app, boasting that it saves doctors 20 minutes or more daily.  Epocrates is an amazing mobile application for pharmacists. 
Along with being a comprehensive archive with tons of medical information, including drug interaction checker and a pill identification tool, the app also offers a secure HIPAA compliant, texting service that allows physicians and other hospital personnel to text each other with convenience.
It keeps doctors updated with important news stories and builds essential resources for clinical guidelines, ICD-10 codes, disease information and more.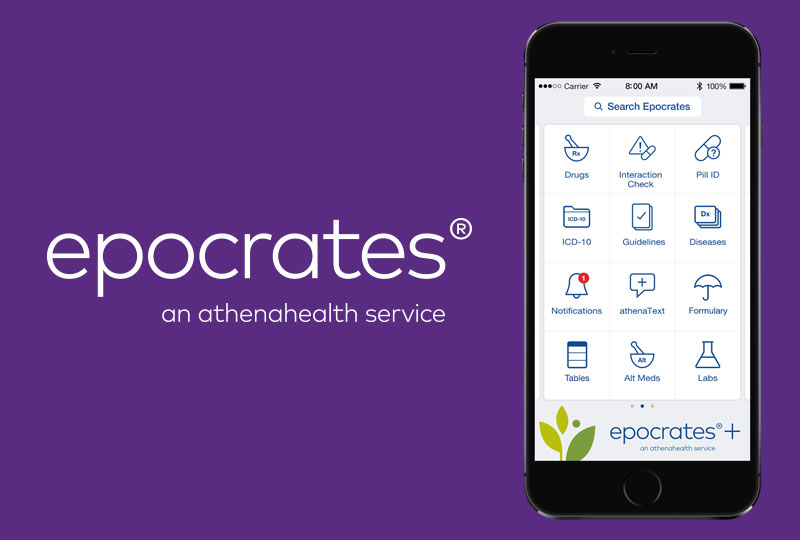 Mobile app development trends are changing the industry norms now and then bringing unexpected revolutions making no stone unturned. 
Healthcare is that sphere which every marketer wants to make a contribution in while understanding the consumer's wants and needs and aiming to exceed their expectations.
As things cannot be predicted without analysing their aftereffects and implications, likewise, you'll not be able to experience the functionalities and great user-experience these mobile applications serve until you download and make use of them.