While an auto-drying jacket like Marty McFly's is some way off, smart clothes are already here. They can heat up, cool down, change color or even size themselves. In fact, the U.S. team at the Winter Olympics in South Korea wore self-heating jackets made by Ralph Lauren (RL).
If you want to get in on the wearable trend, forget about getting the latest Apple Watch. Smart clothing is the next wave of disruptive technology that is woven into our daily fabrics – literally so.
If you are at least intrigued by the mention of a "connected jacket" or smart jeans, keep on reading. Here we present to you the weird and wonderful world of smart clothing where fashion is more than meets the eye.
Designed and made in France, Neviano's swimsuits boast a stylish aesthetic and high tech functionality made possible by the integration of a UV sensor. This sensor, which is about half the size of an adult's thumb, is waterproof and connects to the wearer's iOS or Android device to send alerts when UV levels are high and more sunscreen should be applied.
The Neviano smartphone app takes into account the potential different skin tones of its users and alerts can be customized to be sent to a friend or partner to pass your sunscreen responsibility onto them instead.
Sensoria Fitness Socks use advanced textile sensors built into each sock and a connected anklet device to detect precise data on how your foot lands while walking or running. 
The connected app can provide you with tips while running to improve your style and the product also tracks steps, speed, altitude, and distance travelled.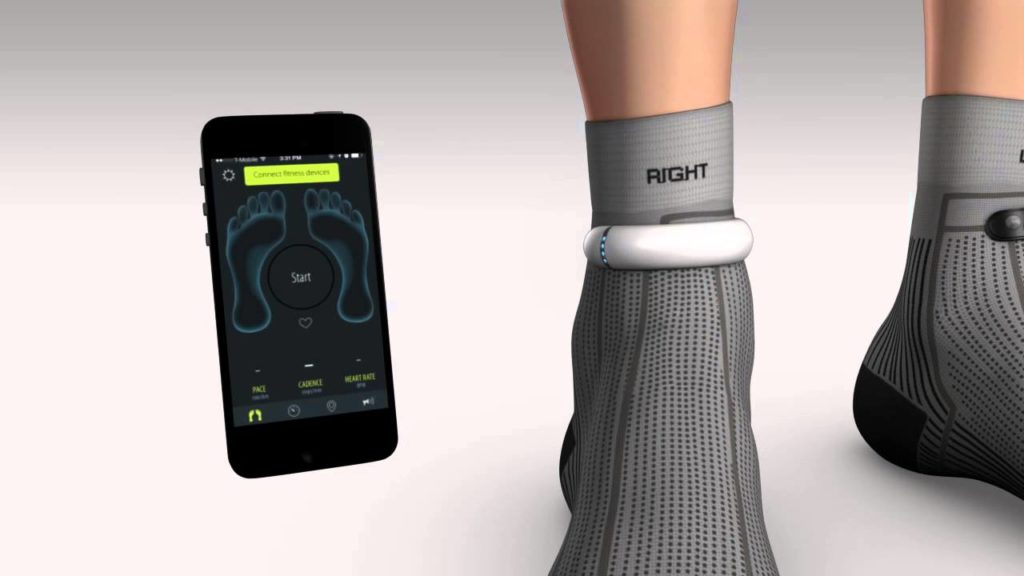 Levi's Commuter x Jacquard
The Commuter x Jacquard is part of a collaboration between Levi's and Google. This non-stretch denim jacket connects to your smartphone via Bluetooth and can screen phone calls, control music volume, and even get you directions by tapping or brushing the sleeve.
The fitness pants come with built-in haptic vibrations that gently pulse at the hips, knees and ankles to encourage you to move and/or hold positions.
It syncs up via Bluetooth to your phone and, through the companion app, gives you additional feedback. It comes in four sizes – XS, S, M, L – and four styles – Midnight, Midnight with black, Black/White with mesh and Navy/Gray with mesh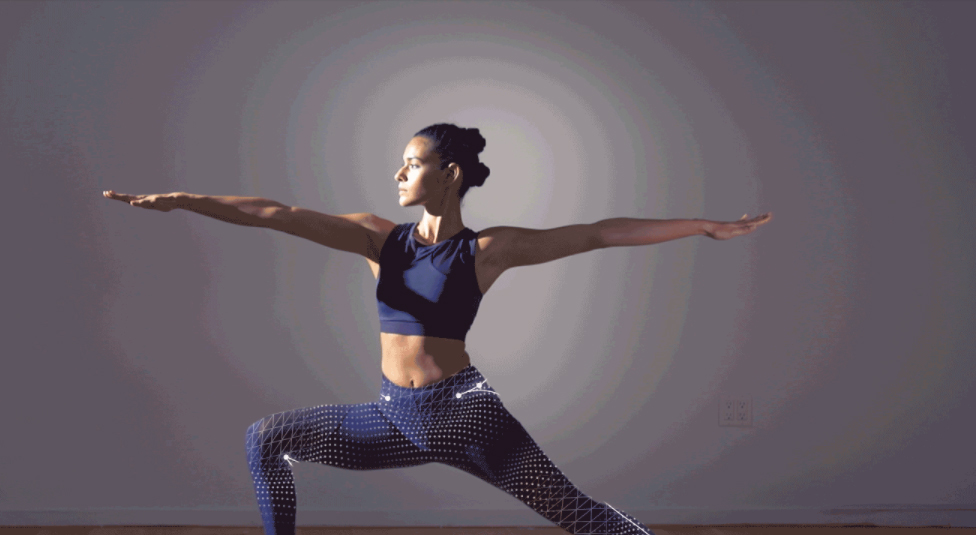 Fellow Canadian company OMsignal supplied the tech behind the Ralph Lauren smart shirts at the US Open. Now, with women firmly in its sights, its mission has been to finally fix the sports bra once and for all – and make it smart in the process.
The OMbra records distances run, breathing rates and heart rate, and even tells you when you're recovered enough to head back to the gym. And it links it up with all the fitness platforms you'd expect, just in case you're not that into OMsignal OMrun.
The bra is adjustable at almost every thread, with straps, padding and cups all designed to fit your needs.
Samsung is going big on smart clothing and has already shown off its Body Compass workout shirt, which monitors biometric data, and a golf shirt in collaboration with Bean Pole Golf that includes weather and UV rating monitoring.
The Korean giant also has an NFC smart suit, built in collaboration with Rogatis, that lets the wearer unlock their phone, swap business cards digitally and set gadgets to office and drive modes.
It's already on sale in Korea for roughly £500, under Samsung's wearable brand The Human Fit, with no news yet as to whether it's going to break out into other territories.