The proportion of women working within the technology industry is now a well-known issue and whilst many organisations, charities, meet-ups and key figures are making good progress in turning things around there is still a long way to go. 
As with areas such as coding, Data Science fields have a similar under-representation issues. There are a couple of reasons for the lack of women found in Data companies, but there are just as many inspirational forces that are pioneering for change.
Here are a handful of the people / organisations paving the way:
Founder Jack Ma has been prioritising women within his business model for many years. At a global conference back in 2015 the billionaire championed the need for including women in senior management. To this day the organisation has women in senior management roles and in the board of directors.
A keynote to take from Alibaba's success is not just the inclusion of women but the sustained support of female employers. Women are found at every level of the workforce and are able to progress through the organisation.
Find out more about Jack Ma's perspective here.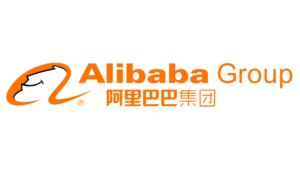 Founded by Roisin McCarthy and Rachel Keane this non-for-profit organisation is dedicated to increasing diversity in the Data industry to improve the prospects of female technologists and UK businesses.
Hosting a yearly event, the organisation promotes women to forge strong relationships both within the female STEM community but with organisations. Their partner events sustains the momentum and reinforces the progress being made with organisations such as RBS and Accenture. Check out the upcoming events here.
As a global powerhouse Netflix has noticed their influence in changing the gender imbalance around women working in technology and data. With a focus on improving both gender and race of their tech employee's Netflix have published their workforce demographics showing 31% of women in technology roles.
The organisation also have Employee Resource Groups with a 'Women @ Netflix' group. You can find more about this group and the other resource groups here.
A highly specialised organisation that promotes gender diversity amongst members of the R Community. The group is focused of getting their members into every section of the community, including leaders, developers, speakers, participants and more. They are making amazing progress and regularly publish new statistics.
Having started back in 2012 the organisation now spans 44 countries and has over 39,000 members! Check out their feed on twitter.
Written by: Rosie Bancroft