Pauline Narvas is a self-taught developer holding 3.3K on Twitter and is absorbed with everything tech related! Amazingly, she has helped over 200 students who had little-to-no coding experience, build a website. She also organised, Hackmed, a medical hackathon event that had to be completed within 24 hours. Additionally, Pauline was nominated for The Nova Prize with TheTab which recognises women who have had great contributions to STEM!
What is your role within the company?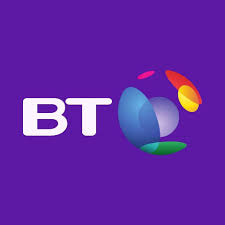 I have joined a two year Graduate Scheme in Digital Development and Operations with BT, starting off in a rotation in Digital Architecture.
Describe a typical working day.
It is still my first month in the company so there is no such thing as a typical day as of right now but this is what I have been up to recently in my first rotation in Digital Architecture:
Training and development of DevOps, agile methodologies and tech / tools used.
Shadowing Architects. Understanding what they do!
Understanding and learning back end systems. Looking at how they all link!
Planning what I can contribute for the next 6 months including creating Digital Impact Assessments and Digital Design Documents.
What is the best aspect of your role? If anything, what do you not enjoy?
As a graduate, the best aspects of my role is:
The ability to learn different areas of DevOps. My first rotation is in Digital Architecture, I wouldn't have ever had the opportunity to learn about Architecture if I hadn't done this scheme!
Getting to talk about technology.
Hearing all about technology (who doesn't love conversations about tech?!)
Really pushing myself out of my comfort zone regularly, especially coming from a non- traditional background.
Being able to have the opportunity to give back to universities and tech communities with my budding knowledge.
Learning and Development is stressed on the scheme which is very refreshing!
If anything, what do you not enjoy?
In terms of things I don't enjoy, I think it has to be not being able to specialise… Yet, at least. This is something to be mindful of for students looking into graduate schemes! The point of the scheme is to experiment in areas and so specialism will follow but as someone who has always jumped around skills and knowledge, this was something I was keen in developing after I graduate. This isn't really a negative, as it is thinking about the long term picture but something to state!
What is your favourite technology / language to use?
My personal favourite language to code in has always been front-end development languages, mainly because developing in them gives me instant gratification when something works!
What future technology are you excited about?
In terms of future technology, I'm really excited by the applications of AR / VR! During my placement year, I worked with Bryony Olney, former Learning Technologist who was working on using AR / VR in the Department of Urban Studies and Planning. Her aim was to help students visualise spaces a little better. After working with her for a year, I was so inspired by the things that could be done. I can't wait to see what is coming up in this space! It can be truly transformative in areas such as in education and learning.
How did you get into software development?
I got into technology when I was 8 years old exploring the internet, I was really intrigued in what could be made. Throughout the next few years, I taught myself coding languages and honestly just had fun with it! I created various websites and eventually a blog as a part of a passion project / hobby. My blog, Pawlean, actually came out of this hobby and now gets around 1.5k on average of unique views a month!
Unfortunately when it got to taking my A Levels I shifted gears towards Science even though I wanted to continue going down the Computing / Tech route. This was mainly because I felt out of place in my GCSE Computing class, being one of the only girls taking the class. However, I continued building up my coding knowledge and in the second year of my Biomedical Sciences degree, realised that tech was the route I wanted to pursue — it always has been! After all, it was where I found the most enjoyment, where I felt my creativity and logical thinking flow. Code First: Girls, a community course eager to help teach women across the UK learn digital skills really opened my eyes to the vast number of opportunities in tech and that there is space for women in a heavily traditionally male dominated field. The community gave me the confidence and now I'm happily pursing my career in technology!
What advice would you give to someone who is looking to start a career in Software Development?
I want to stress the importance of work experience / placements, they really give you an idea of what it's like to work in the industry. It is then that you can make an informed decision if it is the place you want to kick-start a career in! From my own personal experience, I undertook two back-to-back placements over the summer of 2017 (before I went into my final year) to give me an idea of the day-to-day activities in Dev roles but also other Digital / Non-tech tech roles e.g. in Digital Comms. It also gave me an insight in what industry was using in terms of new technologies and code. The placements were beneficial in helping me find my focus in what I wanted to do after I completed my degree!
Another piece of advice would be to connect with the professionals in industry on LinkedIn and/or Twitter to get a glimpse of their world. It can be so insightful!
What is the funniest interview faux pas you have witnessed?
I have personally come into an interview after falling and slipping in mud! My skirt was covered in mud but I attended and did it anyway!! Main lesson from that day: don't wear shoes that you can't walk in.
Follow Pauline Nuh on Twitter to see all of her influential tweets, talks and events she constantly gets involved in and her portfolio for her latest work!