The Digital marketing and eCommerce sector of IT is rapidly expanding and fast becoming a dominating force for change. Consultant Harriet recently caught up with James Gurd, an industry expert, to get an insight into the sector and how to get started in such a competitive market.
Hey James, can you please introduce yourself and your role?
Hi Harriet. Sure, I'm James Gurd, owner of Digital Juggler, an eCommerce strategy and replatforming consultancy. I'm an independent consultant helping eCommerce teams to get the detail right when evaluating strategic direction, to help them make smarter decisions and get value for money.
What were your motivations behind setting up Digital Juggler? Were

there any challenges involved with setting up your own business?
I worked in an agency where I found the emphasis on revenue and profit came at the expense of customer service quality, and compromised project delivery. It was clear I needed to move on, so I canvassed my network to gauge the interest in freelance support with a view to running my own business in the long term.
My aim was to be flexible and able to adapt my commercial model to suit different clients, with no overheads forcing me into cost models I didn't believe in. I also wanted to escape the 'bill for every minute of your time' mentality that stifled client relationships. I personally hate being asked, before every call and on every email, "Will we be billed for this?". It's not a positive relationship.
There are always challenges. The main ones I encountered were:
Finding the right balance between business development and doing paid work
Maintaining the work/life balance I wanted as a self-employed consultant
Not panicking when work was quiet – there's a natural ebb and flow, and it takes time to become comfortable with a short-term barren pipeline!

What is the best aspect of your role? If anything, what do you not enjoy?
I love being the only person who can decide what I've got to do in terms of accepting or rejecting new projects (learning when and how to say no is a skill freelancers have to acquire). I also love being able to flex my time to suit me, not being held to fixed core office hours that just don't work for me. I have a young family and being there for them is the most important thing.
I also love being the only person responsible if things go well or badly. I work with lots of other consultants, freelancers and agencies on projects, but I have commercial ownership and the client expects me to take responsibility. I used to get frustrated when decisions out of my control affected projects I worked on. No model is perfect, and this comes with other stresses, but I like the direct ownership of the client relationship.
What I don't always enjoy is the endless need to stay on top of networking to build brand and personal connections to help with the future pipeline. I'm a reluctant networker and don't like big events.
Can you give us more of an insight into EcomChat? Have there been any

discussions in particular that have stood out to you?
Myself and Dan Barker launched it in 2013 based on a very simple goal: to provide an independent networking group for anyone interested in digital and eCommerce, regardless of location, role and level of experience. It was to be sales-free, so people would have confidence in talking, sharing and collaborating without feeling they were going to be sold to. We've maintained that vision thankfully, even though we've been approached before to make it more commercial.
No discussions stand out on their own. What stands out is the amazing willingness of our chat community to share business insights and personal knowledge, and to help others in the community. There are a lot of incredibly lovely and smart people who take part in the chats and/or follow the hashtag thread.
Do you have any predictions for the future of Digital Marketing and

E-Commerce? Any emerging trends?
Crystal ball time. I shared my thoughts recently with Ben Davis at Econsutlancy, so I'll précis them here:
(1) LSI and Q&A for content expansion
LSI (latent semantic indexing) is more important than ever, and requires a topic modelling approach to content building, realising that there is more than one way to research any given topic. The aim is to identify semantically related queries so you appeal to a wider audience with your copy, by understanding the language people use to find information.
Related to this is Q&A content building, using tools like AnswerThePublic to discover smaller volume question-based queries related to your brand, products and services. A single Q&A query is too small volume typically to get excited about but when you aggregate multiple queries into logical content groups, it can represent a good test opportunity.
(2) Micro conversion attribution and propensity to convert
Attribution is mainly done at a marketing channel/campaign level and doesn't factor in the onsite user journey touch points. Micro conversion attribution is where ecommerce teams will evolve to, looking at how channel + on-site interactions impact the propensity to purchase.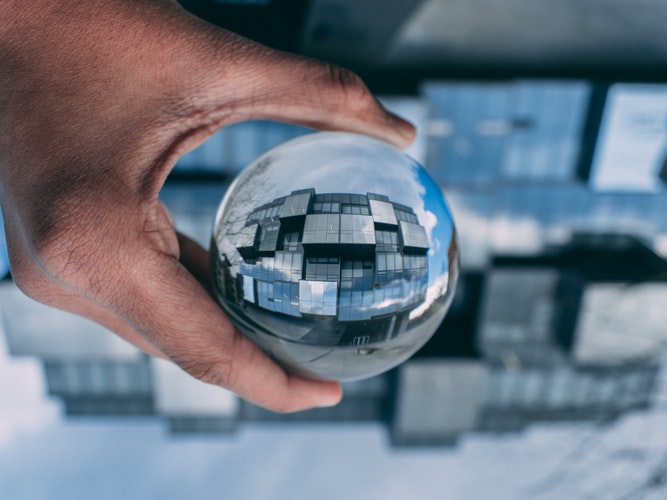 Who are some of your top influencers in the Digital Marketing and

eCommerce sphere?
Too many to mention! Here are a few who cover difference knowledge sets:
I recommend people check out EcomChat on Twitter, there are many more eCommerce specialists who deserve a mention, so it's worth tuning in and following them.
How did you get started in the field?
By accident! I came back from travelling and, having done some work in digital marketing before, applied for a job at Robert Dyas as Head of eCommerce. For some reason they accepted me, and for there my love of eCommerce was born.
What advice would you give to someone who is looking to start a career

in Digital Marketing?
You need to understand the ecosystem first, what each marketing channel is, how it works and how it works with other channels. There's a wealth of knowledge out there for free online, it pays to research and read guides from respected industry voices. Getting a subscription to one of the leading content providers like Smart Insights is a sensible investment. Econsultancy also has great resource, but typically you get access via your company's subscription and the best practice guides work well once you've got your foundational learning in place on the job, as they help take you to the next level.
The next thing is connect with people. Social media is active in the digital community, especially Twitter and LinkedIn, as well as people using tools like Slack for specific groups. Get out there, talk to people, ask questions, share your insights and when you can, meet people in person. It's amazing how much people are willing to connect and share, it's one of the reasons I love working in digital.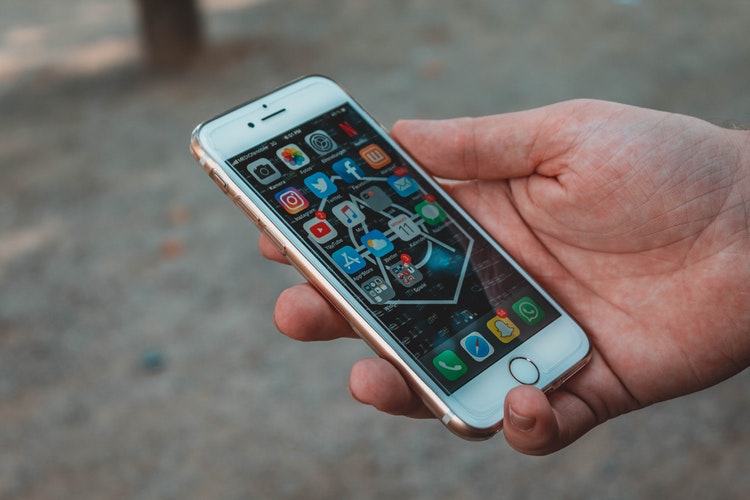 If you weren't in the technology field or busy with Digital Juggler, what

would you be doing?
That depends. If I didn't need to earn money, I'd be doing volunteer work in the mentoring space. There are so many smart people out there who don't get the opportunity to shine, so helping people who have life challenges would be rewarding, but also get me out my comfort zone.
If we're talking paid work, I think I'd probably have found my way into a role that involves training. Although stressful, I like helping other people to understand how they can improve how they work, or upskill to help them achieve more. I also learn a lot from every group I train, as they have knowledge and experience that I don't. That's the most important thing for a trainer, to realise you don't have all the answers and can use the knowledge of the group to improve your own skills.
If you want to learn more from James you can find him on Twitter. You can also see more of his work at the Digital Juggler website.